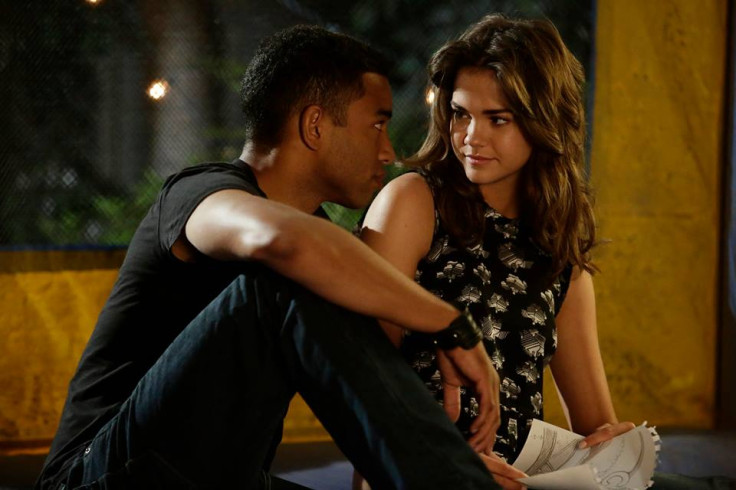 The Fosters season 3 episode 6 will find Callie celebrating her 17th birthday, amidst plenty of drama at the party.
The episode is titled, It's My Party, which will air on Monday, 13 July at 8pm EST on ABC Family.
The official synopsis of the upcoming episode reads as follows:
Meanwhile, in the latest promo of the show Jude is heard shouting "Surprise!" to Callie as the family gathers to celebrate her special day.
The voice over announces, "The celebration takes a turn for the worse," as we see a glimpse of Callie kissing AJ, and Brandon and the new Foster kid fighting are seen at the party.
We are aware that Brandon doesn't approve of Callie and AJ's romance and has been vocal about his disapproval in the previous episodes.
The video then shows Mariana talking to Wyatt, which follows with the words, "A secret is finally revealed."
"Mariana and I hooked up," Wyatt tells Callie to what a shocked Callie questions, "What do you mean you hooked up."
In the last episode, Mariana came clean on having sex with Callie's ex boyfriend Wyatt and told her mothers Stef and Lena about it.
How will Callie react to Wyatt and Mariana's secret? With all the drama happening at her birthday party, will she actually be happy at the celebrations?
To find out, watch The Fosters episode 6 that airs on Monday at 8pm.