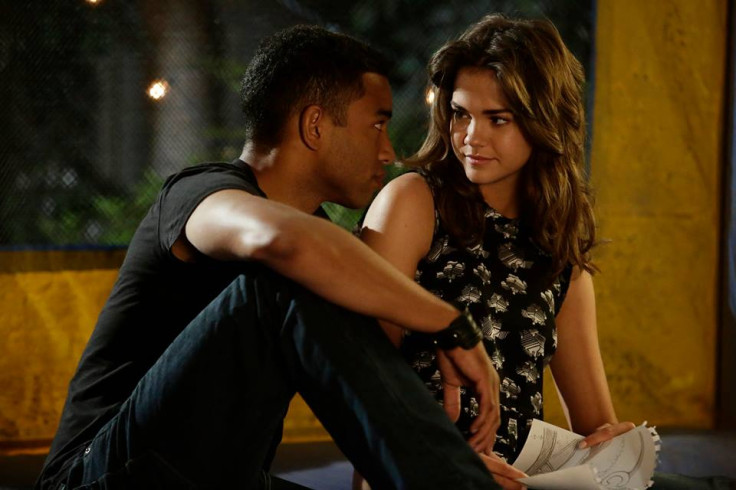 Callie kissing her foster brother AJ will have serious consequences in the upcoming episode of The Fosters season 3.
Episode 7 is titled Faith, Hope, Love, which will deal with the aftermath of Callie kissing AJ at her 17th birthday.
According to the official synopsis, "Callie's actions at her birthday party are called out by Stef, and they make a big decision in order to avoid jeopardizing her adoption."
The promo voice-over says, "One decision puts everything on the line," which could be referring to Callie's adoption procedure getting halted because of her relationship with her foster brother.
Lena tells Callie, "We cannot risk anything affecting your adoption," and Stef declares, "You guys cannot live in this house together."
"Life as they know it could be over for good claims the promo", as we see Callie and AJ in a car, with cops asking them to pull over.
Meanwhile, Mariana wants to get baptized in order to be Isabella's godmother, but Stef and Lena are not supporting of their daughter's decision.
According to the synopsis, "Stef and Lena hesitate to give their blessing when Mariana's biological grandfather tells her she must be baptized in order to be her new half-sister Isabella's godmother."
Going by the promo, Stef and Lena reluctantly agree to Mariana's demands as we see them in a church. But the promo ends with Stef, who is seen in a church with several other members, telling Mike Foster about Callie and AJ's arrest.
Will Mariana get baptised? How will the arrest affect Callie's adoption process? Watch The Fosters season 3 episode 7 on 20 July, at 8pm EST on ABC Family.