The Fosters season 3 is going on a two-week hiatus and will return with new episodes on 3 August.
The story revolves around Callie's (Maia Mitchell) adoption case again, which has been put on the line over a stolen car and Brandon's (David Lambert) previous restraining order.
Episode 7 started with Stef and Lena confronting Callie about kissing AJ at her birthday party, and they decide for AJ to stay temporarily at Rita's place. Given Callie's adoption is around the corner, they don't want to take any chances.
Callie decides to take the car that she and Mariana recently bought, for a ride with AJ, but is pulled over by cops. As it turns out, the car is stolen property, and Mariana and Callie have been tricked by the seller. Given both AJ and Callie are on probation, this will reflect badly on their adoption papers.
In the episode, Callie also comes clean to AJ about her relationship with Brandon. Romance between Callie and Brandon had bloomed in season 1, but the couple faced some serious roadblocks, as she was a foster kid living with Brandon's mothers.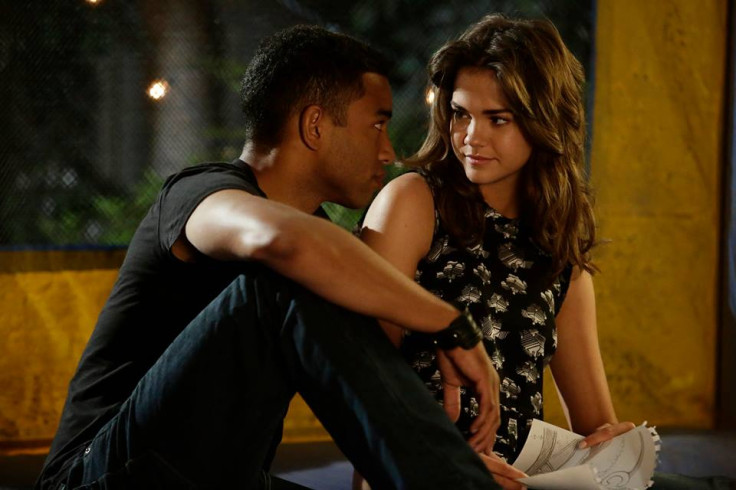 Season 3's episode 7 ended with the social worker in charge of Callie's adoption telling Lena and Stef about the restraining order papers filed against Brandon, and about wanting to review Callie's adoption case. The social worked also asks that Callie be removed from their home immediately as she does not think this is an appropriate environment for her to stay.
It is to be noted that Stef and Lena filed for a restraining order in season 2 so that Brandon stays away from Callie, when they find out about their romance. While the former couple have both accepted each other as foster siblings in season 3, fate seems to have other plans for them.
According to reports, Callie may not get adopted, as the show seems to be heading down the Callie-Brandon romance path again. Throughout the episode we see Callie mentioning her love for Brandon versus her attraction for AJ, hinting at a possible reunion.
Besides, the promo of the upcoming episode shows Callie being questioned about her love for Brandon by the social worker.
Mariana tells Brandon, "You two better get your stories straight.. If the social worker finds out about this, we will lose her for good." We see the social worker asking Callie, "Would you say you were in love?"
Previously, at the ATX Television Festival series creator Peter Paige teased that "Brallie" shippers are in for a surprise this year.
"There is an episode in the middle of this season that is just gonna blow Brallie shippers' minds," Paige teased. "That's all I'm going to say. Don't worry ... They have an undeniable connection, and we're all well aware of it."
Episode 8 is titled Daughters, which will feature a lot of Callie and Rita's moments.
According to the official synopsis, "When Rita's (guest star Rosie O'Donnell) daughter shows up unexpectedly, Callie sees a different side of Rita and learns the reason behind their strained relationship. Stef discovers a new lead in the hit-and-run case. Brandon confronts his moms about the tensions in the house."
The Fosters season 3 airs on Mondays on ABC Family.