Founder of Women's March Tamika Mallory says 'white male aggression' got her kicked off flight
Tamika Mallory took to Twitter to express her outrage at the incident.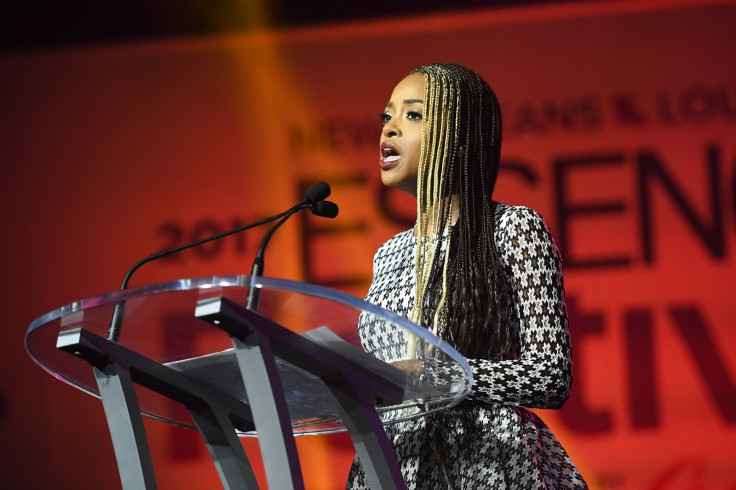 Tamika Mallory, who is the co-founder of the Women's March which descended upon Washington DC the day after Donald Trump's inauguration in January, was told to leave her flight after an argument between herself, a gate agent and the pilot of the plane.
Attempting to travel from Miami to New York on Sunday, 15 October, Mallory claims she was "intimidated" and "discriminated against" for being black.
When she arrived at Miami International Airport, Mallory used a kiosk to change her seat from the middle to an aisle spot. She was later issued with a new boarding pass which placed her back in a middle position.
Asking the gate attendant why, Mallory said that the response from the staff was "nasty" and "disrespectful."
Accepting that her seat was to be in the middle, Mallory, assuming the incident was over, carried on towards the plane.
The pilot of the plane confronted her, saying the gate agent had nothing to do with her seat change and that she [Mallory] was the one who was being disrespectful.
"Then he said to me, 'Can you get on this flight? Are you going to be a problem on this flight?' I said 'No, I'm not. Actually, I'm fine. But I will write my complaint down," Mallory said. "He looked at me and said, 'You're going to get yourself a one-way ticket off this plane.'"
Allowed onto the flight, Mallory took her seat when she was summoned to the front of the plane. The pilot, speaking to another member of staff pointed at Mallory saying, "Her, off."
Outraged, she demanded to know why she was being removed from the flight, but was given no reason.
She took to Twitter afterwards to express her feelings about the incident saying: "I was just removed from an American Airlines flight because of white male aggression. I will fight this until I die!
"Doesn't matter how much we do and how hard we fight, white men are allowed to treat black women like s**t.
"It definitely was white male aggression. I was singled out, I was disrespected, and he was trying to intimidate me. I was discriminated against."
American Airlines spokesman Joshua Freed said: "Our team does not tolerate discrimination of any kind. We take these allegations seriously, and we are in the process of reaching out to our colleagues in Miami, as well as Ms. Mallory, to obtain additional information on what transpired during the boarding process."