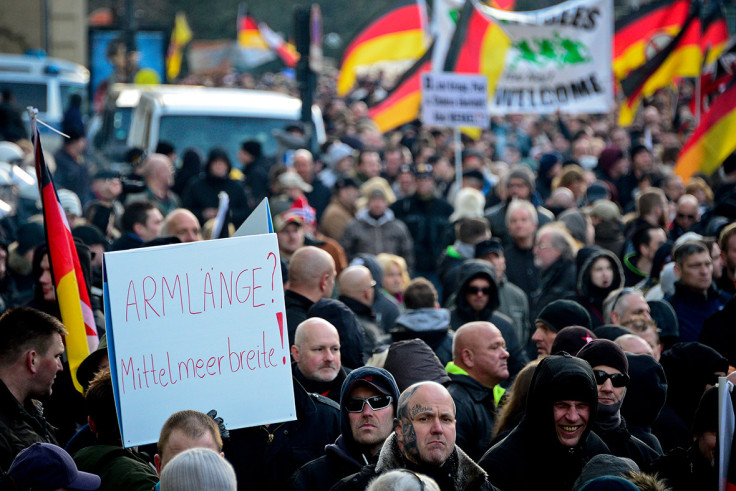 Four women have reported being "groped and sexually assaulted" by a number of men, during a festival in Germany. The women claimed they were harassed by the men, who are believed to be immigrants, at the Essen Original city party on Friday (2 September).
Filing a formal police complaint, they alleged the men of North African descent danced around them in groups and groped them. Police said the Essen victims were attacked in three parts of the city by groups of four and six men "who drove their victims into corners and groped them all over."
Several lone suspects were apprehended by police after the complaints were made. Two 16-year-olds and a 46-year-old man were questioned but later released. The attackers, all of whom are said to be immigrants or of a migrant background, are still being looked for.
Police spokesman Peter Elke said: "The heavy police presence on the ground meant we could promptly identify and arrest some suspected attackers. The sequence of events has to be determined. Therefore we are looking for witnesses to the attacks as enquiries continue."
A confidential hotline for other victims to come forward has been set up as police said the complaints by four women could be "only the tip of the iceberg".
The festival continued on Sunday and will end on Monday night (5 September) as police increased security in response to the sexual assaults. Organisers have also pledged to work with police to provide greater security for women in the evenings, the Mail Online reports.
The incident is reminiscent of the New Year's eve incident in Cologne when mobs of North African migrants assaulted hundreds of women, who were robbed and sexually assaulted outside the cathedral.
German police identified 31 people, including 18 asylum seekers, suspected of playing a role in mass violent attacks on New Year's Eve.
Following the incident, Chancellor Angela Merkel faced public opposition against her open-door refugee policy.