Prime Time anchor Bill O'Reilly has been axed from Fox News following sexual harassment claims against him.
21st Century Fox issued a statement announcing the news saying: "After a thorough and careful review of the allegations, the Company and Bill O'Reilly have agreed that Bill O'Reilly will not be returning to the Fox News Channel."
The 67-year-old has served as the host of the top news show The O'Reilly Factor for two decades and is regarded as the network's most popular anchor. The show has been one of the most lucrative sources of revenue for the cable news network reportedly bringing in more than $400m (£313m) in ad revenue between 2014 to 2016.
However, after several women came forward with allegations of sexual harassmentand abusive behaviour dating back to 2002, over 50 advertisers have pulled their spots from his programme. Advertisers who had left O'Reilly had instead been shifted to other shows on the network, lessening the damage to the channel's revenue.
Establishing himself as a best-selling author, live tour attraction and TV producer, O'Reilly has accumulated an estimated income of over $18m per year off the back of his TV fame.
While five women are alleged to have been offered multi-million payouts to keep quiet over the scandal, O'Reilly faced allegations from show regular Wendy Walsh that he reneged on offering her a paid contributor's job after she rejected his advances at a dinner meeting in 2013.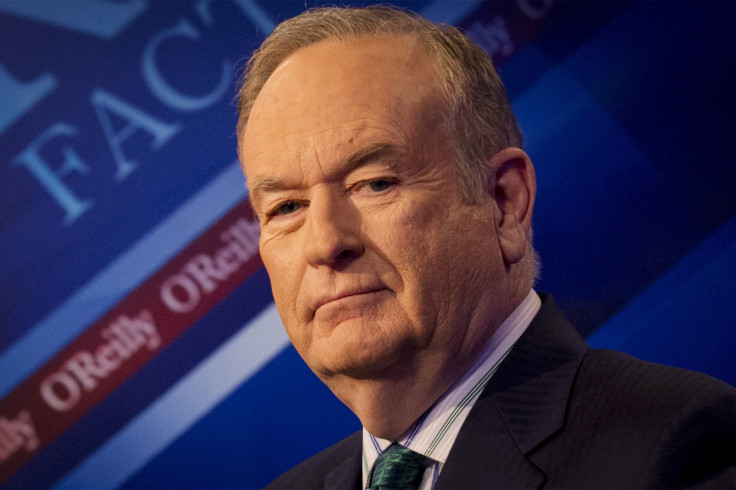 'Hot chocolate'
On Tuesday (18 April), 21st Century Fox also reported receiving an anonymous complaint against O'Reilly from a black female employee who claimed that the anchor had "leered" at her and referred to her as "hot chocolate" in 2008.
Defending himself against the allegations in a statement on his website, the conservative host said that "just like other prominent and controversial people", he is "vulnerable to lawsuits from individuals who want me to pay them to avoid negative publicity".
O'Reilly has been on pre-booked leave since 12 April but following his sensational dismissal he will be replaced by Tucker Carlson, who hosts the 9 pm Eastern hour.
The decision to oust O'Reilly was made after 21st Century Fox faced pressure to act in the face of mounting negative publicity surrounding the sexual harassment claims.
Since news of his dismissal went public Twitter has erupted, supporting Fox News' decision to oust O'Reilly over the claims.