Foxconn Worker States Summer Release for iPhone 5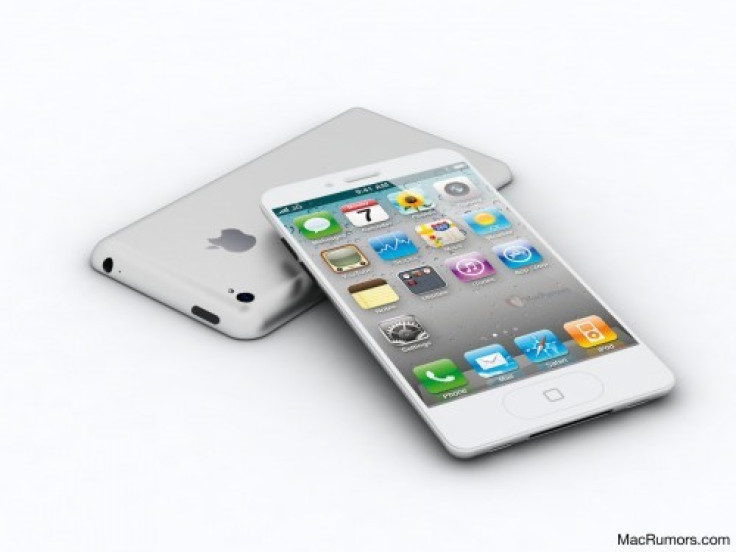 The Apple iPhone 5 is to soon be put into production and a range of prototypes with larger four-inch screens have been spotted, according to a Foxconn worker.
Speaking to Apple blog 9to5mac.com, the unnamed but "reliable" source has stated that Apple is returning to its usual June/July release date for the next iPhone, despite the 4S only appearing in October.
"We received word from a reliable source at Foxconn in China that the iPhone 5, as it is currently being called, is now gearing for production," 9to5mac said. "The source said various devise are also floating around (they vary slightly from one another), so it is impossible to tell which one will be the final."
The source at Foxconn - which is responsible for the production of the iPhone and iPad ranges - claims that the prototypes all feature a screen size of at least four inches, up from the 3.5-inch of the iPhone 4S.
Also, it is claimed that the iPhone 5 prototypes do not have a teardrop-shaped design, but they all differ aesthetically from the current iPhone 4S.
If Apple is gearing up for production of a new iPhone already, then the device will be available in the summer; the iPhone 4S was at a similar development stage in the late spring of 2011 and was released around five months later.
Following a similar time scale would see the iPhone 5 - which would technically be the sixth iPhone model - released around June, five months from now.
Speaking exclusively to the International Business Times UK, Carolina Milanesi, head Apple analyst at research firm Gartner, said: "I thought Apple moved the cycle to October so that they could come to market with one LTE device for US and Europe.
"June would still be a little early for LTE in Europe, as carriers here are taking things a little slow on that front given the investment they made in 3G"
Milanesi added: "If the rumors [sic] come true it will be interesting to see if we see a US product [iPhone 5] and an international product come to market which would go against what Apple just did by making iPhone 4S a worldphone with CDMA and GSM."
Does the iPhone need a bigger screen, and will you be annoyed if Apple releases a new smartphone just eight months after the last one? Answer in the comments below.
© Copyright IBTimes 2023. All rights reserved.