France: anti-Semitic graffiti on Versailles 'vagina' sculpture should stay, says sculptor Anish Kapoor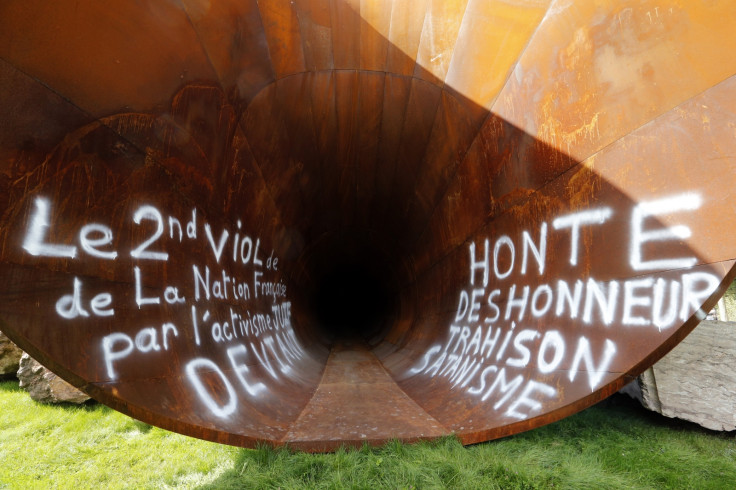 British Indian artist Anish Kapoor wants anti-Semitic graffiti that has been painted on his 'Dirty Corner' or 'Queen's Vagina' sculpture to remain in place to show the world the true face anti-Jewish hatred.
It is the second time Kapoor's controversial sculpture at the Palace of Versailles has been vandalised. In June the metal sculpture was plastered in yellow paint before it was cleaned.
Despite the hateful messages painted on the stone and metal artwork such as "the second rape of the nation by deviant Jewish activism," "bloody sacrifice" and "Christ is king in Versailles", Kapoor has said he wants graffiti to remain.
Writing on Instagram alongside pictures of the vandalised artwork Kapoor, who has Jewish heritage, said: "Dirty corner. Now a monument to intolerance. Gravestones at Versailles. I challenge the museums of the world to show this work as it is now, as it shall remain".
Next to another picture one of his followers posted: "If your artwork puts this kind of hatred front and centre and sparks a true debate about racism in this day and age, it has served a noble purpose."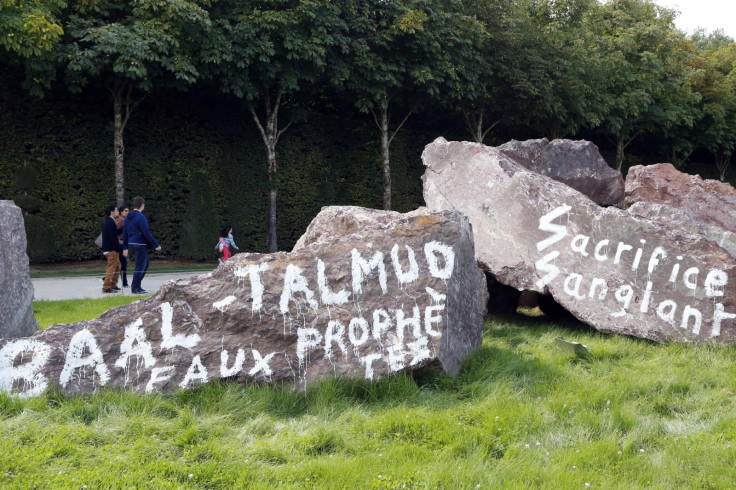 French President Francois Hollande has said the vandalism is "hateful and anti-Semitic," While French Culture Minister Fleur Pellerin called the graffiti "ignominious" and said it showed a "fascist vision of culture".
In an interview with Le Figaro Kapoor said he was struck that his work had the capacity "to unleash such violence" and said had held a number of conversations with relevant parties about keeping the graffiti up.
He explained he thought the slogans, which he called "defamatory," were now a part of his work and were a symptom of the current political mood in France. He said he saw a close connection between intolerance in Europe over the crisis with Syrian refugees and the slogans painted on his artwork.
"This phenomenon is fraught with meaning. The connection with the terrible news between Syria and Europe hit me," he told the French paper.
© Copyright IBTimes 2023. All rights reserved.