The French government plans to prevent a controversial comedian accused of anti-Semitism from going on a national tour.
The prime minister's office said that a circular instructing local authorities to keep Dieudonné off stage will be sent out before his next performance in Nantes.
"It will allow us to adopt measures to prevent the trivialisations of anti-Semitic remarks," a spokesman said.
"The fight against racism and anti-Semitism is a major concern for the government and requires vigorous action," the document, which was leaked to Le Parisien newspaper, read.
"The unsustainable message that M Dieudonné's remarks convey is perfectly understandable by the most part of the audience."
The circular encouraged prefects in cities on Dieudonné's tour route to cancel his show citing security concerns.
"Freedom of expression shouldn't be an obstacle for authorities in charge of police to ban in exceptional cases an activity if such is the only measure to prevent a disturbance to the public order.
"The rule is simple: as it is impossible to ban a series of shows at a national level, prefects at a local level must have enough room for manoeuvre to decide whether the show represents a threat to the public order or not," government spokeswoman Najat Vallaud-Belkacem explained to i>Télé.
A national ban on the show would breach the freedom of speech principle set by the European Convention on Human Rights.
Dieudonné's recent performance at a theatre he runs in Paris was hit by a bomb scare.
French Interior minister Manuel Valls voiced his intention to ban Dieudonné's appearances after the comedian attacked Jewish journalist Patrick Cohen, in December.
"When I hear him talking, I say to myself: Patrick Cohen, hmm... the gas chambers... what a shame," Dieudonné said.
Local authorities in a number of cities including Metz, Orléans and Marseille say they're willing to cancel the show.
Paris mayor Bertrand Delanoë also spoke out against the comic, describing the 47-year-old as a criminal who glorifies crimes against humanity.
Dieudonné, whose full name is Dieudonné M'bala M'bala, has six convictions for hate speech against Jews and has to pay €65,000 (£53,000) in related fines.
Nevertheless he remains popular in France, especially among young people and migrant communities.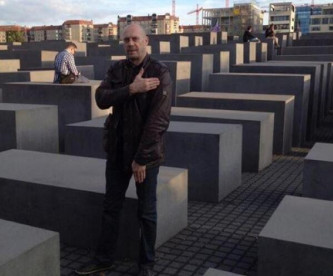 His trademark gesture, known as 'la quenelle' and described by his critics as an inverted Nazi salute, has been emulated by scores of people, including West Bromich Albion footballer Nicholas Anelka and the founder of France's far right National Front party, Jean-Marie Le Pen, and Nice's American football team Les Dauphins.
The son of a Cameroonian father and a Breton mother, Dieudonné denies being anti-Semitic.
He started off his career using comedy to fight racism by playing on discrimination against France's black population.
He claims his comedy is anti-establishment and hits out at the privileged and powerful, including Jews.
French anti-racist NGO SOS-Racisme has threatened to sue anyone caught performing the quenelle in public, saying it is an open display of anti-Semitism.
Dieudonné's fans have posted photos of themselves online doing the gesture in places related to Judaism or the Holocaust, including the German Nazi Auschwitz extermination camp in present-day Poland, the Holocaust Memorial in Berlin and the Western Wall in Jerusalem.