France 'Paid Al-Qaida €25m to Release Hostages in Niger' [VIDEO]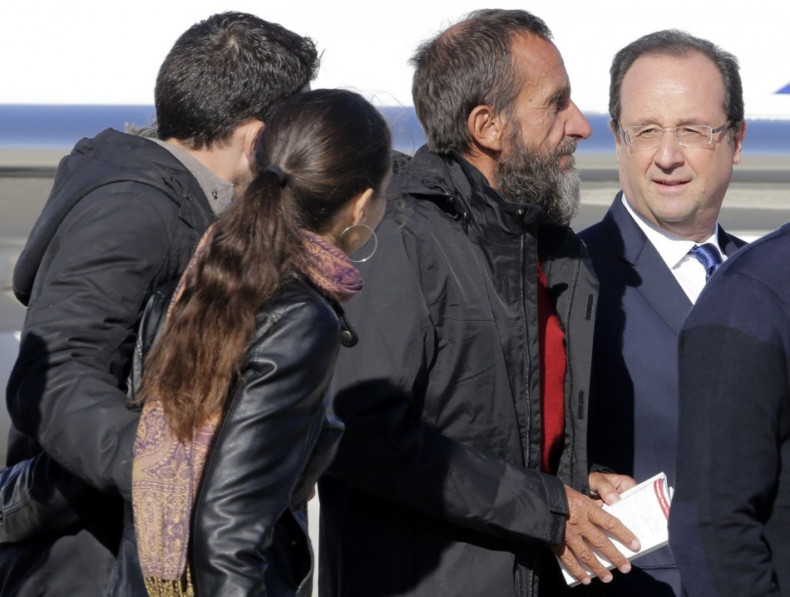 France paid up to €25m ($34m, £21.5m) in ransom to al-Qaida to free four Frenchmen who had been held hostage for years in the African Sahel, according to sources close to the operation.
The sources dispute claims by French Defence Minister Jean-Yves Le Drian that no money was paid to secure the release of Pierre Legrand, 28, Daniel Larribe, 62, Thierry Dol, 32, and Marc Féret, 46.
Le Drian said the four, who had been kidnapped in 2010 in Niger, were released thanks to the brokerage of the country's President Mahamadou Issoufou.
"There was no assault. There was an initiative taken by the networks of [President Issoufou] which permitted liberation without clashes," Le Drian told France's TF1.
However a source close to the Nigerian negotiating team told AFP a large sum was paid to the group responsible for the abduction, al-Qaida in the Islamic Maghreb (AQIM).
"Between 20 and 25 million euros was paid to obtain the release of the French hostages," the source said. Similar claims were made by Le Monde.
The four hostages were abducted while they were working in Arlit, Niger, where the French nuclear giant Areva operates a uranium mine.
They were released in western Mali, where French troops have been fighting a separatist insurgency led by several groups including AQIM, since January.
The four were taken to Niger's capital of Niamey, where they boarded a Paris-bound flight.
Upon landing at Villacoublay military airport they were greeted by President Francois Hollande and family members.
"It's an enormous joy," said Hollande. "I want to express my and France's gratitude to President Issoufou."