France Mystery Drones: Three 'Model Aeroplane Enthusiasts' Arrested Near Nuclear Plant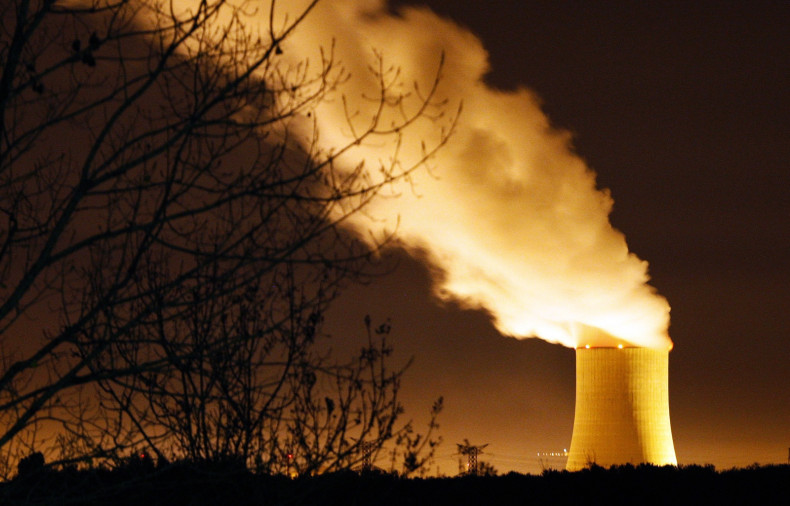 The mystery surrounding drones spotted flying over nuclear plants in France deepened, as three people arrested with an unmanned aircraft near an atomic site were said to be model aeroplane enthusiasts unrelated to the numerous sightings reported in recent weeks.
Police held two men, aged 24 and 31, and a woman, 21, near the near the Belleville-sur-Loire reactor in the Cher region south of Paris.
They were found in possession of an unmanned aircraft with a diameter of about 80cm, a couple of hundred metres from the plant - well inside the 5km no-fly zone implemented around all nuclear sites in France.
However a police source told Le Monde newspaper the trio were not immediately considered suspects in relation to the at least 15 flights over reactors reported around the country in October.
Europe 1 reported they were model aeroplane flying lovers, although it was not clear why they were so close to a nuclear plant.
Police didn't immediately provide more details.
The arrests came a few days after the Secretariat-General for National Defence and Security (SGDSN) announced all government departments in charge of safety had been mobilised to identify those behind the drone flights.
State-owned power company EDF first reported unidentified aircrafts flying over some of France's 19 nuclear plants early in October.
The mysterious sightings continued throughout the month, sparking anxiety amid the population, although EDF said the aircrafts didn't pose any threat to security or the functioning of its reactors.
The SGDSN described the occurrences as an "organised provocation".
Air Force colonel Jean-Pascal Breton told Le Figaro that, according to eyewitness accounts, "they are mini-drones" of the type on sale to the general public.
Greenpeace, which was initially suspected as it has used drones during environmental protests at the same power plants in the past, has denied any involvement.