France: Gunman claiming to be 'suicide bomber' detained after standoff in Paris suburb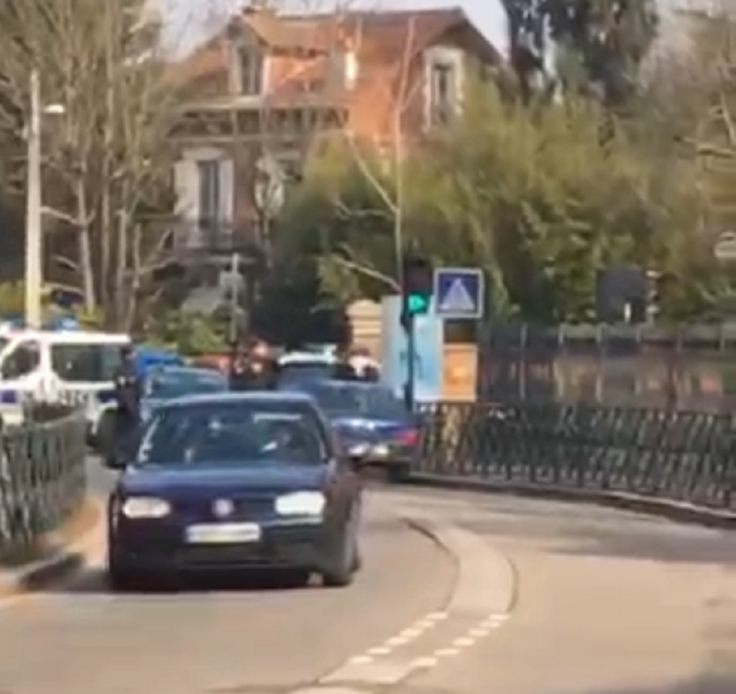 French police have arrested a man who sparked panic in a Paris suburb after claiming to be wearing a suicide vest. Authorities in the Val-d'Oise region north of the French capital told local media the suspect was taken into custody "without difficulties" after a brief standoff.
An elite tactical unit was deployed to the area, after the man holed himself up inside his home between the districts of Enghien-les-Bains and Saint Gratien. The standoff came about when police arrived at the premises for a routine check on the suspect, who was under judicial control and wore an electronic tagging device, local media reported.
The man refused to let the officers in, threatened them with a handgun and then claimed to be ready to detonate an explosive device. Security sources told Le Parisien newspaper the man behaved erratically and was possibly under the influence of drugs and alcohol.
The area, located near a high school, was cordoned off as police engaged in negotiations with the suspect to surrender. Authorities dismissed early reports of a hostage situation. After about an hour the man, who has not been identified, was taken into custody.
The incident caused a stir on social media with the country still reeling from the Islamist shootings and bombings that killed 130 people in Paris in November.
© Copyright IBTimes 2023. All rights reserved.