France: State appoints record 2,500 police officers to oversee new rally against labour reform
Demonstrators have been asked to attend the rally without backpacks after rallies turned violent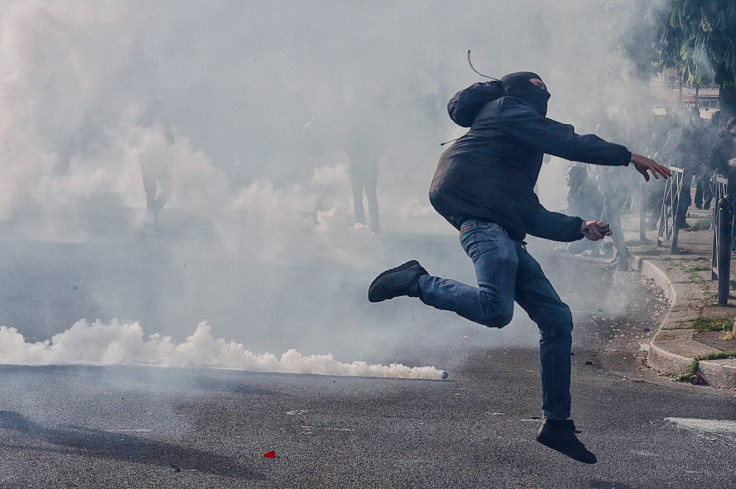 The number of police officers hired to oversee a demonstration in the French capital, Paris, has reached new record levels. On the eleventh non-consecutive day of protest against a controversial labour reform on Tuesday 28 June, the state announced 2,500 police officers would be dispatched to secure the rally.
The powerful CGT union is protesting new labour laws, dubbed the Loi El-Khomri after the labour minister, Myriam El-Khomri. The French Senate is expected to vote on President François Hollande's planned labour bill – which has ended the 35-hour working week – on Tuesday. If put in place, new labour law would make it easier for employers in France to hire and fire their staff.
The increased security comes after hundreds of protesters were arrested in previous weeks after several demonstrations turned violent.
Last month, police fired tear-gas at around 100 people at a protest on the outskirts of Paris. In Bordeaux, 100 people targeted a police station, throwing rocks and damaging a police car. In the western city of Nantes, bank windows were broken and protesters fought with police, who then fired tear gas at the crowd. On 14 June, a dozen protesters and around 30 police officers were injured.
A record 2,500 officers to secure the rally
On Tuesday, the agreed route will take the rally led by France's union workers from Place de la Bastille towards Place d'Italie, where it will end, according to organisers.
More than 2 500 police officers – a record, will be mobilised to secure the 2.8km course, which will also be protected by imposing policing gates several meters high. Demonstrators have also been asked to attend the rally without backpacks and have been warned that any objects that could be used as a projectile would be seized.
This new demonstrations comes just a week after a police statement banning a demonstration was reversed in extremis and the rally organised under stringent conditions on 22 June.
While police insisted any rally would have to be stationary, the French union obtained the right to demonstrate on a route proposed by the Interior Ministry.
In response to mounting pressure, last month French Prime Minister Manuel Valls said there could be possible changes in a labour bill, adding the government will not abandon its plans. The CGT union has rejected the statements, saying the bill must be scrapped, not amended.
The French capital will host UEFA Euro 2016 Quarter-finals on Sunday 3 July when France will play Iceland at the Stade de France in Saint-Denis. The final will be held in Paris on 10 July.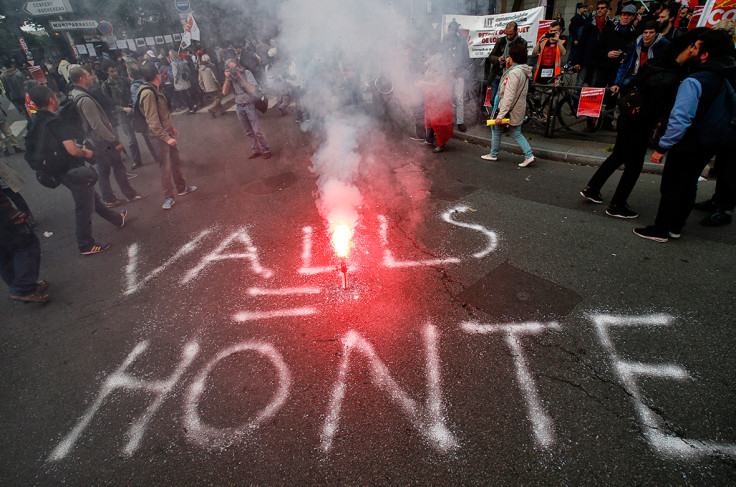 © Copyright IBTimes 2023. All rights reserved.