Disgraced TV weatherman Fred Talbot revealed his "obsession" for teenage boys more than 45 years before his indecent assault convictions, logging his sexual encounters in diary entries.
In a series of entries seized by police following his arrest, Talbot wrote how he "must watch how often I am seen with kids".
Another entry, written on the night he propositioned two boys at his home in 1984, said: "As usual I had quite a bit to drink, and as usual I tried. I must be mad." This incident led to him leaving his teaching role at Altringham Grammar School.
Police described how Talbot would mark some entries with asterisks to symbolise when he had a sexual encounter.
The first incident of Tablot revealing his tendencies for underage boys appeared in 1969, when he wrote: "Teaching will not make me rich, is that important. [sic] What is more interesting than a smoking, swearing, copulating 15-year-old."
On an entry dated 17 July 1981, he wrote: "Some thoughts on the two previous trips: you have messed it up. You have no right, you are in the wrong. Each individual has rights that can't be infringed."
Talbot, best known for presenting the weather on a floating map of the British Isles on ITV's This Morning, was found guilty of two counts of indecent assault against two teenage pupils at Altringham Grammar School.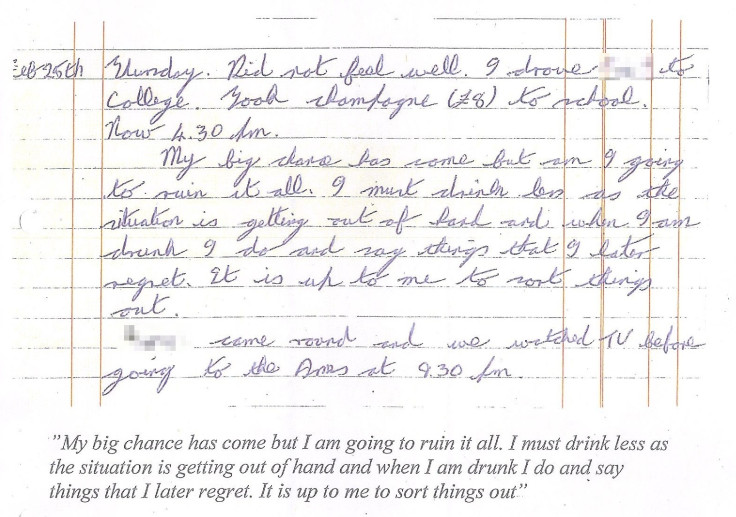 Talbot was convicted of assaulting two boys aged between 14 and 15 in the 1970s while on school trips on canal boats in Cheshire.
He was forced to resign from teaching after he asked the two boys at his home in 1984 to "make room for me in the middle" in his bed. Talbot then went on to become a broadcaster on This Morning.
"I have made many mistakes in my life but now I need a break and the weather job will certainly offer me the chance," he wrote in another diary entry.
Police also revealed how Talbot slipped up during questioning about his diary entries following his arrest. He originally replied "no comment" to questions about whether it is his handwriting.
However, when Talbot attempts to help the questioning officer decipher the writing, Talbot says "Oh god, my writing is dreadful".
When the officer asked: "So this is your writing?", Talbot again said "no comment".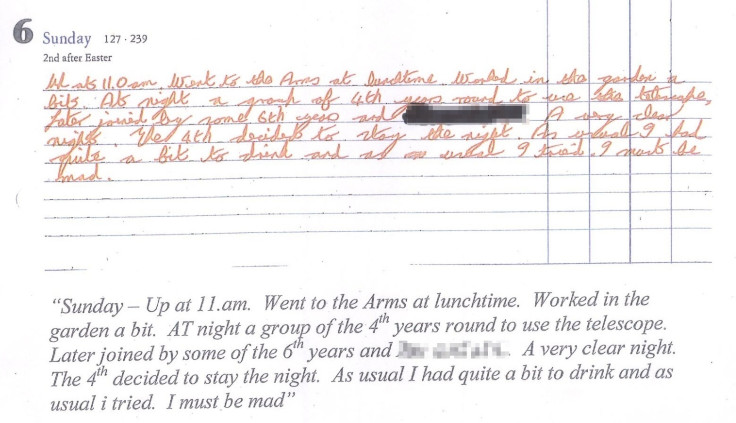 Det const Chris Doggart, of Greater Manchester Police, said: "Talbot is a prolific diary writer and we found many entries with asterisks or other symbols against them and, while he lied during his police interview, he later admitted they referred to sexual activity with people, including his two victims.
"By not acknowledging what he has done he has forced them to once again relive their ordeals in court and I hope they are sufficiently satisfied that their bravery has resulted in his convictions."
Altrincham Grammar School has also apologised to Talbot's victims.
A spokesperson for the school said: "These awful events took place over 30 years ago and naturally our thoughts go out to those former pupils who were subjected to this abuse.
"We are confident that our present pupils and their parents know that the school is totally committed to ensuring the safety of our students and staff at all times and that these historic offences have no bearing on the school's outstanding reputation today."