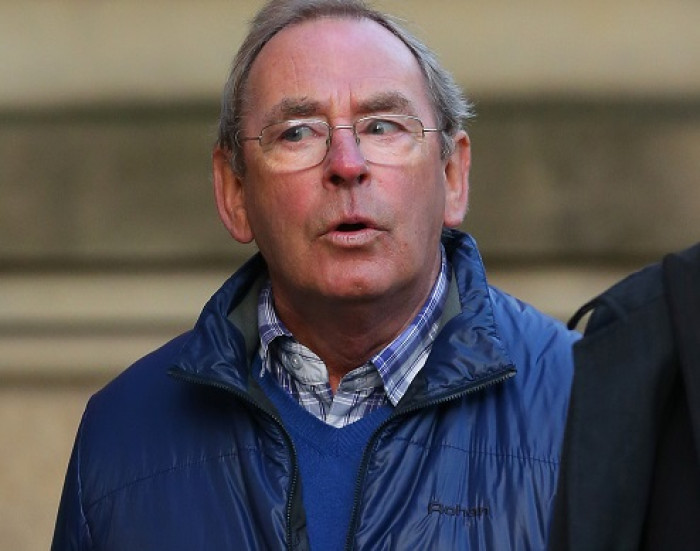 Former TV weatherman Fred Talbot has been found guilty of two counts of indecent assault on schoolboys while he was a teacher in the 1970s.
Talbot, best known for presenting the weather on a floating map of the British Isles on ITV's This Morning, was accused of 10 counts of indecent assault between 1969 and 1982, while he worked as a teacher.
He has been found guilty of abusing two teenage boys while he was a teacher at Altrincham Grammar School. He has been cleared of the remaining eight counts.
Four of the alleged victims were pupils at the Altrincham school for boys, where Talbot taught biology, with a fifth said to be a pupil at a school in Gateshead, where Talbot trained to be a teacher.
The 65-year-old denied all the charges against him, describing the allegations as "fantastical".
During the trial at Manchester Minshull Street Crown Court, the jury heard how Talbot staged a "fake orgy" and encouraged several boys to strip naked on a school canal trip in Cheshire.
The court also heard evidence from Stone Roses singer Ian Brown – a former pupil of Talbot – who accused him of showing the students gay porn during one lesson and told them to practise masturbating as homework.
Talbot dismissed these claims as "completely ludicrous".
However, Talbot was found to have written, "I must watch how often I am seen with kids" in his diary 30 years before his conviction.
Opening the case against Talbot, prosecutor Neil Usher QC said his "boundless energy" and "extrovert personality" helped the 65-year-old gain the trust of the boys he abused.
He added: "Trust, which Talbot repeatedly abused when, away from their parents on school trips organised by Mr Talbot, he sexually assaulted each of them.
"We say that when it came to teenage boys in his care, Fred Talbot was something of a 'chancer'."
Det const Chris Doggart, of Greater Manchester Police, said: "Talbot was an extremely popular and well liked individual - both as a celebrity weatherman and formerly as a science teacher - who earned not only the trust and adulation of many of his peers and pupils, but also much of the nation.
"Now he has been exposed as an opportunistic sex offender and that reputation is rightly in tatters.
"Even when he was not committing offences against the two vulnerable young boys, his behaviour was wholly inappropriate and so far removed from his duty as a teacher to nurture and safeguard those under his care it really does defy belief."
He added: "Talbot is a prolific diary writer and we found many entries with asterisks or other symbols against them and, while he lied during his police interview, he later admitted they referred to sexual activity with people, including his two victims.
"By not acknowledging what he has done he has forced them to once again relive their ordeals in court and I hope they are sufficiently satisfied that their bravery has resulted in his convictions."
Talbot is due to be sentenced on 13 March.