French far-right leader Marine Le Pen charged for 'inciting terrorism' over grisly IS tweets
The anti-immigration leader faces three years in prison and €75,000 (£66,000) fine if convicted.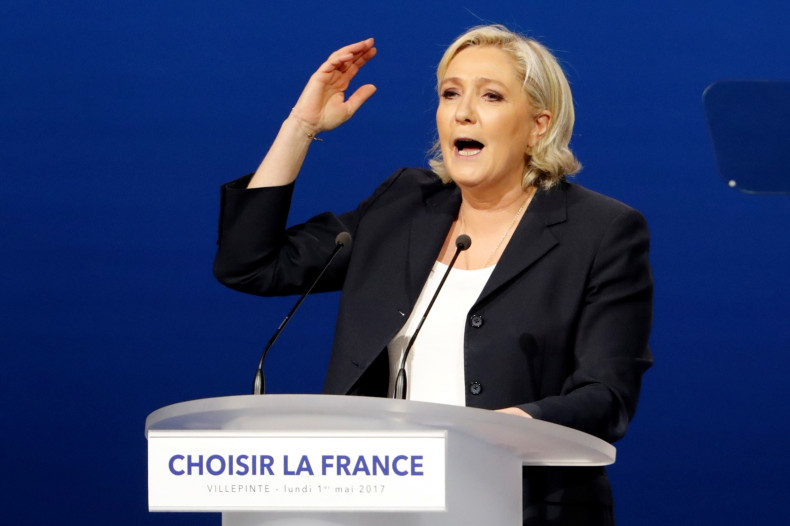 Far-right leader Marine Le Pen has been charged by a French judge for tweeting gruesome images of purported atrocities by Islamic State (IS).
The prosecutor in the Paris suburb of Nanterre lodged a preliminary charge against the National Front leader for circulating "violent messages that incite terrorism" on Thursday (1 March).
If convicted, Le Pen, 49, faces three years in prison and a €75,000 (£66,000) fine. She has made no comment on the charge.
The anti-immigration leader lost to centrist candidate Emmanuel Macron in the second round of the French presidential election run-off in May last year.
The move comes after the national assembly voted in November last year to strip Le Pen of her parliamentary immunity over the three photos posted in 2015.
The pictures were posted on her account weeks after the Paris terror attacks in November 2015, in which 130 people were killed.
The images, tweeted with the caption "This is Daesh", included a picture of the decapitated body of US reporter James Foley, a man in an orange jumpsuit on fire in a cage, and another man being driven over by a tank.
Le Pen deleted the picture of Foley after the American's family accused her of using the "shamefully uncensored" image for personal political gain. However, she insisted she did not know the photo was of Foley, a freelance journalist, who was captured in Syria in 2012 and beheaded in August 2014.
At the time of the outcry over her tweets Le Pen told French news agency AFP: "I am being charged for having condemned the horrors of Daesh. In other countries this would have earned me a medal."