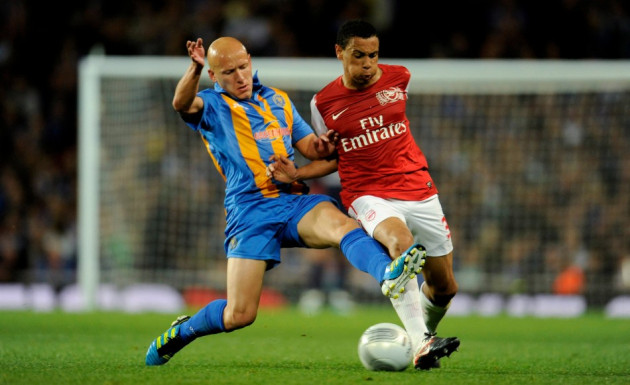 Francis Coquelin has refused to rule out a move to Lille but admits he is committed to winning a place in the Arsenal first-XI.
Coquelin, 20, has grown frustrated at the lack of first-team opportunities at the Emirates this season and reports in Tuesday's press had linked him with a return to his homeland.
The young Frenchman has started just six games for Arsenal this season, despite Jack Wilshire's injury, meaning Arsene Wenger's options in central midfield being depleted.
Coquelin revealed that he was flattered by the interest from Lille but insists he still wants to fight for his place in the Arsenal side.
"It is good that Lille want me and they are a great club. If an offer arrives we will see what happens but I would rather be focused on Arsenal as I think I can do good things here.
"I have learned a lot in training every day with great players and I have progressed this year. I think I have shown Wenger I have a chance. At 20, I think I can be useful to Arsenal."
Meanwhile, Denilson has said he has no plans to return to London when his loan deal with Sao Paulo expires at the end of the season.
The Arsenal midfielder joined the Brazilian side in the summer but has had an indifferent return as they finished sixth in Brazil's top flight.
"Personally, I'm very sad that the season will finish this way," Denilson told Radio Globo. "Of course there's still a game remaining and there is hope for the Libertadores.
"I still have six more months, I hope to cool off a little, enjoy the holidays with my family, to return more professional and get things right next year."