Fresh hope for British mum Zaghari-Ratcliffe as Iran courts mark her 'eligible for early release'
Nazanin Zaghari-Ratcliffe is serving a five-year jail sentence accused of plotting to overthrow the Iranian government.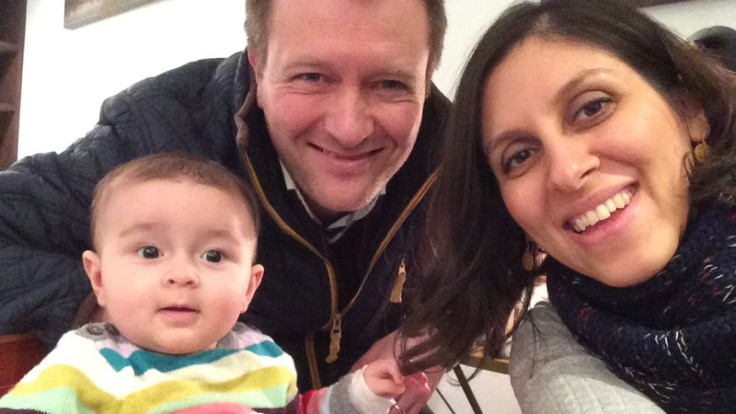 Nazanin Zaghari-Ratcliffe, the British-Iranian who has been held in Iran for more than 18 months, has been marked eligible for early release.
Zaghari-Ratcliffe has been jailed in Tehran since April 2016 and is serving a five-year sentence for plotting to overthrow the government, claims she denies.
UK foreign secretary Boris Johnson held talks with his Iranian counterpart Mohammad Javad Zarif earlier this month to call for the release of the mother of one on humanitarian grounds.
Before his intervention, the foreign secretary was forced to apologise after he said Zaghari-Ratcliffe was "teaching journalists" in Iran, which she also denies.
But in an apparent breakthrough, her husband, Richard Ratcliffe, revealed a computer database at the Iranian judiciary marked her status as "eligible for release".
He today (21 December) told ITV's Good Morning Britain: "Last night she met with her lawyer. He's actually a lot more hopeful and that's what he told her, because on the judiciary computer there's a database that records the status of cases and it says she is eligible for release.
"That's on the computer, that's in the background – it's not what we've been told but it's a really good sign. As far as I understand it is on the computer but it's not like he has been told formally.
"What they have told her still is that they are just going to process the paperwork and that could be a while still."
However, hardline clerics could still delay the release of Zaghari-Ratcliffe.
Earlier this week senior Iranian cleric Ayatollah Ahmad Alamolhoda called the mum a "dirty spy".
He also labelled Boris Johnson as a "little man", a "liar", a "clown" and a "womaniser".
Richard Ratcliffe has kept up the pressure to get his wife home for Christmas to be reunited with their three-year old daughter, Gabriella. He still thinks there is an outside chance.
He said: "There has been some positive movements at our case level. She's been getting more phone calls and getting more visits and all kind of things that you never know quite what they mean.
"I have my creaky moments and last year I had a similar hope and didn't happen and it crashed afterwards. Part of me is keeping some hope in reserve because I may need to go again."