Fresh screenshots posted by Italian blog iPhoneItalia clearly suggest that the new Voice over Internet Protocol (VOIP) based calling feature is currently being beta tested for WhatsApp by its maker.
WhatsApp has been rolling out the new voice calling feature to select users as part of its beta testing phase over the past few months, with plans to release the same to the public very soon, reports iDownloadBlog.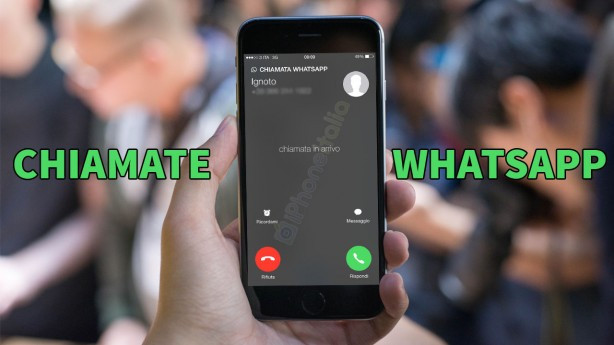 As evident in the screenshots, one can clearly notice a clean interface with a full-fledged contact menu mirroring the likes of the Phone app in iOS.
WhatsApp's voice call allows you to perform all the functions that are possible over a regular Phone app such as receiving a call or disconnecting an ongoing call, along with the ability to mute the microphone or placing the call on speaker.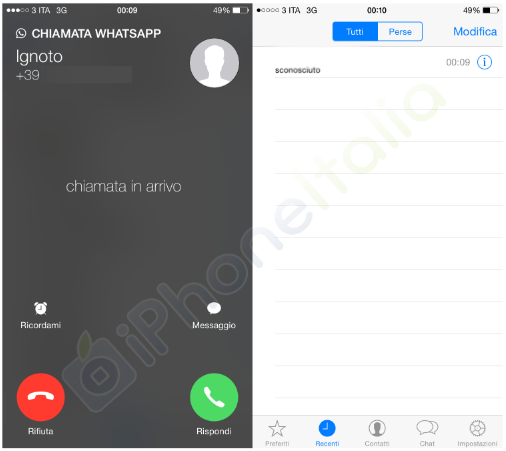 Meanwhile, a WhatsApp spokesperson has recently confirmed the existence of the calling feature to be in its beta state to CNET, while not divulging any information about its release.
Here is what the WhatsApp official told CNET: "We are rolling out a voice calling beta test to a small number of people, but we don't have anything more to share right now."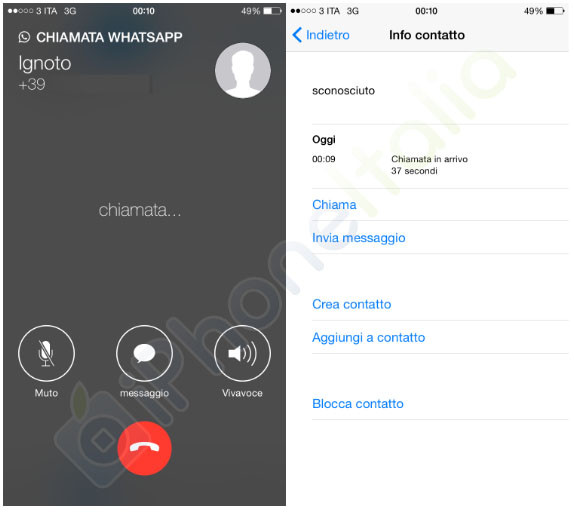 It is ascertained that both the sender and receiver need access to the calling service with the beta version of the app installed on their handset, before they can make a call or start a voice conversation.
In related news, BGR India has recently confirmed that the voice calling feature with WhatsApp beta is indeed working seamlessly on their 3G network while delivering crystal clear audio, which is almost at par with Apple's FaceTime Audio call.
The publication has even confirmed that the WhatsApp call quality seemed better than a regular 3G phone call even while being connected via an Edge network.