WhatSim lets you access WhatsApp in 150 countries without a data plan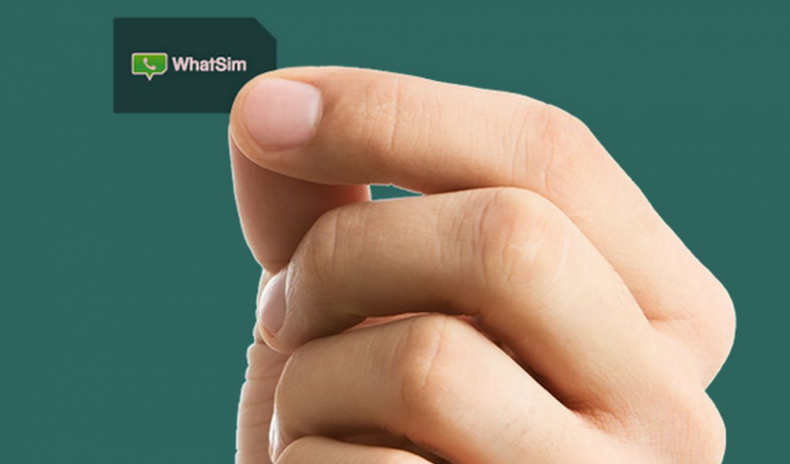 Avid WhatsApp users are in for some great news with WhatSim, a SIM card that allows users to unlock access to the messaging app "absolutely free of charge and with no limits – anywhere in the world"
This will appeal to regular traveller who want to avoid racking up roaming charges or having to buy new SIM cards with data plans in each country they are visiting.
WhatSim is the brainchild of Manuel Zanella, the founder of Zeromobile, an Italian global mobile operator for low-cost roaming. The company's website says that free Wi-Fi while travelling is a myth and that WhatSim is a practical solution to the problem of staying in touch while travelling.
WhatsApp, which is now owned by Facebook, recently announced that it had passed 700 million users around the world, making it one of the most popular means of communication globally.
WhatSim will work with 400 service providers across 150 countries and will cost €10 (£7.55), giving you access to WhatsApp without the need to buy an additional data plan. The SIM will be valid for a year and the renewal price will be the same.
Charges
While the company is selling the service as one with no monthly bills or roaming charges, if you want to send anything other than text messages on WhatsApp, such as pictures, video or audio, you will need to purchase additional credit.
"With €5 you get 1000 credits that you can use, for instance, to exchange 50 photos or 10 videos in many countries around the world," said Zanella.
Considering the number of people who use WhatsApp to send video and pictures, this is likely to be the main source of revenue for the company.
The cost of sending a photo changes depending on which country you are in, with western countries like the US and UK in Zone 1 where one photo will cost 50 credits, while developing markets like Morocco, Bahrain, Zambia and Argentina are in Zone 4 where sending a photo costs 200 credits.
Below is a round-up of the costs for the various countries:
Seamless connectivity
WhatSim promises seamless connectivity across network by enabling users to automatically choose the best network within their phone's range, automatically switching if a better network becomes available.
"Everyone now uses WhatsApp, even when traveling. But you need a data or Wi-Fi connection to chat for free. The most common problem is that the roaming data connection is usually expensive and Wi-Fi is not available everywhere and often it is not even free," the company said in a press release.
In addition, the inventor of the WhatsSim has proposed a special version of the SIM that is inspired by Pope Francis, which would be available in those countries that the UN designated as the Global South.
This special WhatSim will cost just €5 in some of those countries.