The co-creator of popular TV series Friends has quashed the latest rumours of a possible reunion.
The internet had gone viral over a possible Friends encore after an Oklahoma-based radio station KHITS posted a picture of an orange couch from the iconic Central Perk.
The caption below the picture stated the possibility of a reunion next year, reading: "Friends. The One With The Reunion. Thanksgiving 2014."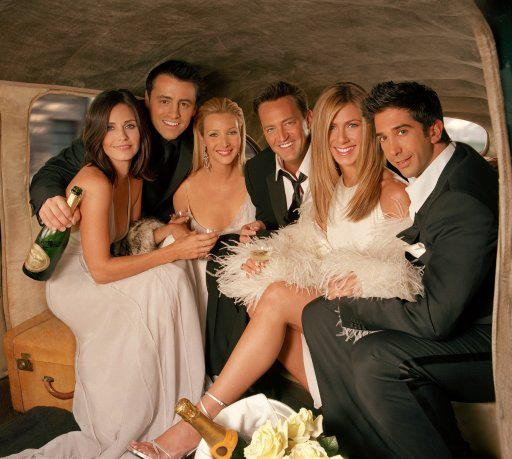 StarMedia further fuelled the reunion rumours with a report, citing sources close to the NBC network which distributed Friends, suggesting that the special Thanksgiving episode would revolve around the characters' story around 2014.
However, co-creator Marta Kauffman said the news of a possible Friends reunion lacked credibility. She said she learnt of the rumour when she overheard people at a bar talking about the possibility of a reunion.
Speaking to E! Online at a movie premiere, she also dismissed any rumours that a Friends movie will never be made.
NBC has not reacted to the news yet, but a source close to the network studio said the rumours had been fabricated by certain sections of the media.
However, two of the show's most popular characters will stage a reunion of sorts when Matt LeBlanc, aka Joey, star in Lisa Kudrow's (Phoebe's)TV series Web Therapy.
LeBlanc will be playing a gambling patient in the episode. It will be the first time since 2004 that the two have been seen together on a TV show.
While LeBlanc has gone on to personal success with the sitcom, Episodes, Jennifer Aniston (Rachel) has become one of Hollywood's most successful film stars. David Scwimmer (Ross) is currently working with the third instalment of the Madagascar franchise, and The Iceman, while his former on-screen sister Courtney Cox (Monica) is currently shooting for a TV series with Matthew Perry (Chandler) called Go On.