'Friendly fire' from US helicopters kills 10 Afghan soldiers in Logar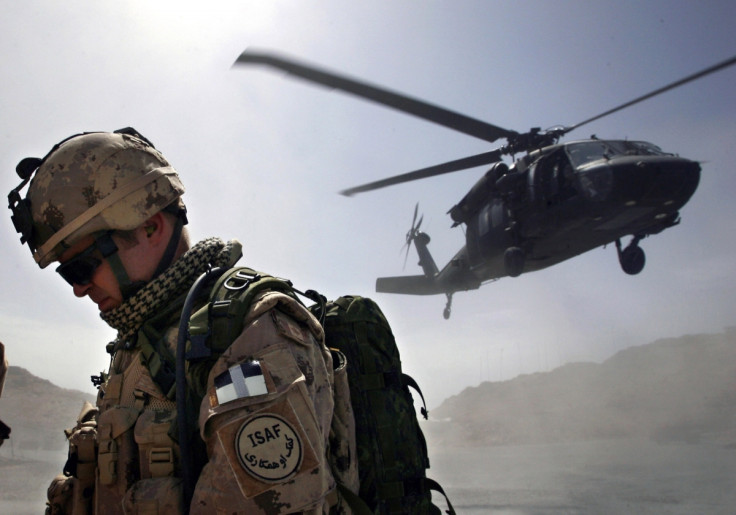 At least 10 Afghan soldiers have been killed in a US air strike on an army checkpoint south of Kabul, Afghan officials say.
The attack, in Baraki Barak district of Logar province, was carried out by two helicopters in broad daylight on 20 July, the AFP news agency reported.
"At 6am today, two US helicopters attacked a checkpoint in Baraki Barak. The checkpoint caught fire... and 10 Afghan army soldiers were killed," district governor Mohammad Rahim Amin told the agency.
A US military official was quoted as saying that he was "aware of an incident involving US forces in Logar province this morning".
"This incident is under investigation," he added.
Amin said the checkpoint was flying an Afghan flag when the US helicopters opened fire and claimed that the targeted outpost was "not a suspicious area".
"The Afghan flag was waving at the checkpoint in Baraki Barak when the Americans launched their attack," he told AFP.
Nato formally ended combat operations in Afghanistan in December but around 10,000 coalition troops remain in the country to provide training and logistical support to Afghan forces in their continuing fight against the Taliban.
In June last year, five US Special Forces operatives, an Afghan soldier and an interpreter were killed by a B-1 Lancer bomber's misdirected payload in Zabul province.
© Copyright IBTimes 2023. All rights reserved.