Isis in Afghanistan: Terrorist group executes three 'defectors' after warning from Taliban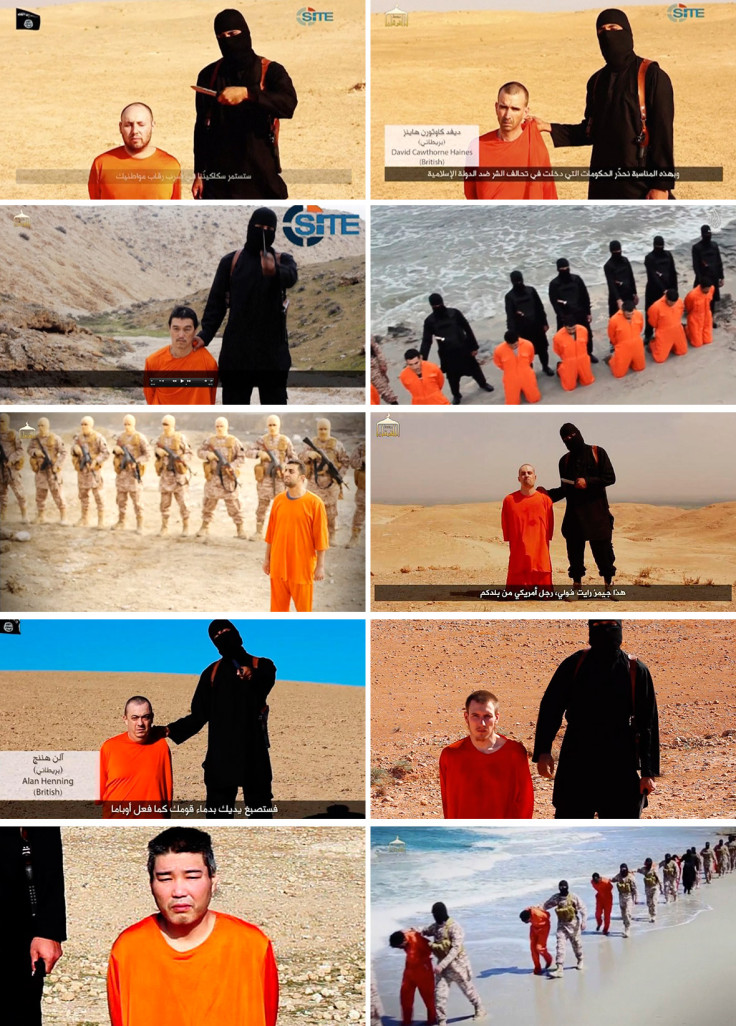 Just days after receiving a letter from the Taliban warning them to stay out of Afghanistan, Isis fighters executed three militants accused of defecting. The letter allegedly told the terrorist group there is only room for "one flag, one leadership" as the turf war escalates.
Isis released a video and photos showing the barbaric executions of the three men. According to the Daily Mail Online, the video showed a line of armed militants standing behind two prisoners who are kneeling. The two men are then shot in the head by one of the militants firing a handgun.
The execution of the third man, who was beheaded, is seen in a series of photos released by the terrorist group.
Isis and the Afghan Taliban declared war on each other in April after the Taliban declared Isis's self-declared caliphate was illegitimate. According to the Daily Mail, the Taliban went a step further and refused to declare its allegiance to Isis leader Abu Bakr al-Baghdadi.
In response, Isis began to actively recruit in Taliban territory. The Daily Mail noted that Isis's expansion in Afghanistan was so successful that the group was able to replace the Taliban in one district. The Taliban sent Isis the warning letter after a week filled with intense fighting in eastern Afghanistan between the Taliban and factions devoted to Isis.
The warning letter was allegedly addressed to al-Baghdadi and stated that the Taliban "based on religious brotherhood asks for your goodwill and doesn't want to see interference in its affairs". It was signed by Taliban political committee chief Mullah Akhtar Mansoor, who added: "Jihad against American invaders and their slaves in Afghanistan must be under one flag, one leadership and one command."
Although the Taliban has been the dominant force in Afghanistan, it has experienced a number of defectors who have criticised the group for failing to gain significant territory. Following the rise of Isis in the area, the Taliban has recently become more receptive to starting peace talks with the Afghan government, the Daily Mail reported.
In the last weeks, several factions of Isis have released brutal images and videos depicting various executions. The group's Sinai branch in Egypt recently released a video showing an alleged Israeli spy digging his own grave before being shot in the head.
© Copyright IBTimes 2023. All rights reserved.