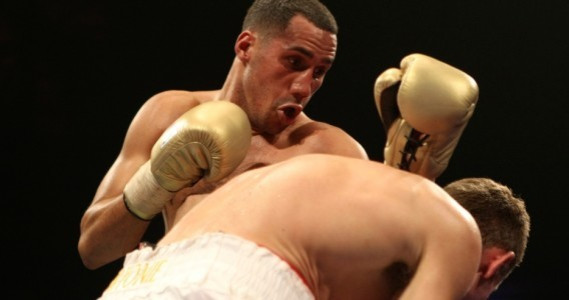 James DeGale believes that the time is right for him to become the new British superstar in the super middleweight division after claiming that he could defeat current WBA and IBF champion Carl Froch.
The Cobra is recognised as one of Britain's finest ever fighters and reiterated that fact by defeating Mikkel Kessler on points last month in London.
DeGale and domestic rival George Groves are both keen to secure a bout with Froch in the near future but the Nottingham fighter claimed that he would deliver a crushing defeat to either man.
There is a general feeling that DeGale is not ready to challenge the best names in the super-middleweight division but he feels as though he has the slick boxing skills that could cause Froch major problems.
Andre Ward defeated Froch on points in 2011 as he kept the Brit at bay with his excellent defensive skills and sharp counters, while Andre Dirrell was another slick boxer who caused him problems before losing a verdict in 2009.
Asked whether he wanted to face Groves or Froch in the near future, DeGale gave a frank assessment. "Carl Froch definitely. George Groves, he's not on my radar at the moment.
"I can't see that fight happening and not on my part, on his part. I can't see him wanting to fight me again, but Carl Froch 100 per cent. He's a good fighter Carl Froch, a very good fighter, but my style is all wrong for him.
"Look at the fighters that have given him trouble, Ward, Dirrell, (Jermain) Taylor. Move, speed, I think I'll be all wrong for him.
"I'm here if Carl Froch wants the fight. If the boxing fans want the fight, I'm here. I would have it next week, but I'm not too sure what he wants to do.
"I've heard he said if he fought me, he would destroy my career. I think it's the other way around. If I fought him and beat him, how could he lose to me?"
DeGale has been slowly rebuilding his career after the close points loss to Groves, and after a bad knee injury hampered his progress, returned to the ring with an impressive stoppage victory over Sebastien Demers.
He now hopes to continue his progress towards a world title opportunity by defeating Stjepan Bozic in impressive fashion on Saturday night.
He's not a top 10 fighter in the world, but he's a good decent solid fighter," said DeGale. "He's boxed for a world title and in fact he boxed Carl Froch as an amateur and beat him in the Europeans. He beat him, so he must be decent.
"He's mixed in good company, so I'm expecting a solid test, but I'm looking to go in there, put a good performance on and show the people what I'm about."