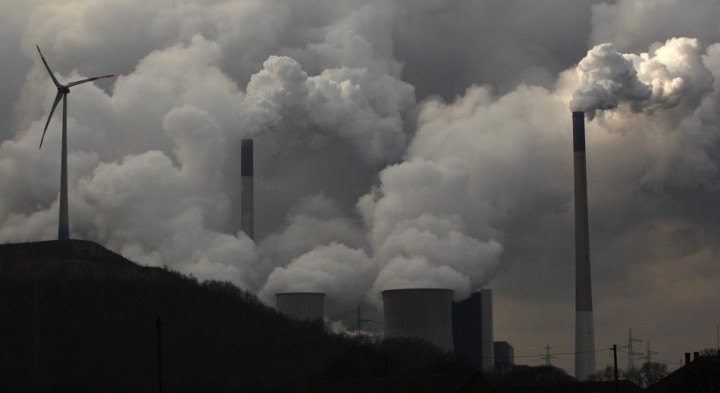 Heads must roll at shamed energy giant SSE for a mis-selling scandal which sent profits soaring and ripped off customers, critics have urged.
Energy watchdog Ofgem levied a record £10.5m fine on SSE - formerly Scottish and Southern Energy - for "prolonged and extensive" mis-selling.
It found customers were told "misleading and unsubstantiated statements" by sales staff to win their business.
Probes are under way by the regulator into suspected mis-selling by three other firms in the "Big Six" which supply energy to UK homes - Scottish Power, NPower and E.On.
SSE chiefs apologised after the company was exposed duping customers who sometimes ended up paying more than they had with other suppliers after taking the company's advice.
SSE made £397.5m in just six months last year - up by 38 percent on the same period in 2011. Prices for customers climbed nine percent last November and there are fears that the long and bitter winter that has Britain in its grip will send energy bills through the roof.
Director of retail at SSE, Will Morris, called the mis-selling practices "clearly unacceptable" but insisted that compliance and controls had been tightened in the wake of Ofgem's findings.
But such apologies are cold comfort for customers struggling to keep their homes warm, warned Labour MP Barry Gardiner. A member of the influential Energy and Climate Change committee in parliament, he told IBTimes UK the scandal meant that top directors at SSE must go.
"The chairman of the board should make them leave the company now. Sack whoever were the directors who oversaw these policies and if their excuse is that they were ignorant of what was going on, then they should be sacked for gross incompetence," he said.
"They have been found guilty of malpractice - they were lying to people about the benefits of going with SSE. There's no other word for it."
In a video apology posted on YouTube called 'Sorry isn't good enough' Morris said the firm had learned its lesson. The mis-selling took place several years ago, he said.
Watchdog Ofgem said its record £10.5m fine "sent a strong signal to the industry."
"We will clamp down hard," a spokesman told IBTimes UK.
But the regulator shrank from handing its case files to police to investigate for possible fraud.
"We did not find any evidence that there was any intention to deliberately mis-sell energy," a spokesman said.
That reluctance to act was labelled by "arrogant" by Gardiner. He called for a police probe into what happened at SSE.
"My disagreement with Ofgem is that they have no right to withhold evidence of what is a possible criminal offence from the police," he said.
"To do so would potentially be to obstruct justice. I'm calling on them to pass it on to the police. The court must now decide. For Ofgem to put themselves in the position of a court is breathtaking arrogance."
Fuel Poverty Action, which speaks for householders, said the industry needed a radical overhaul.
Campaigner Eva Jay said: "The Big Six energy companies have consistently lied and manipulated people in the name of ever-increasing profits.
"The answer is to break up these companies and make the transition to community-controlled renewable energy.
"This would bring down bills, tackle climate change and allow us to produce energy on the basis of human need, not corporate greed.'