Fukushima worker has radiation-related cancer says Japanese government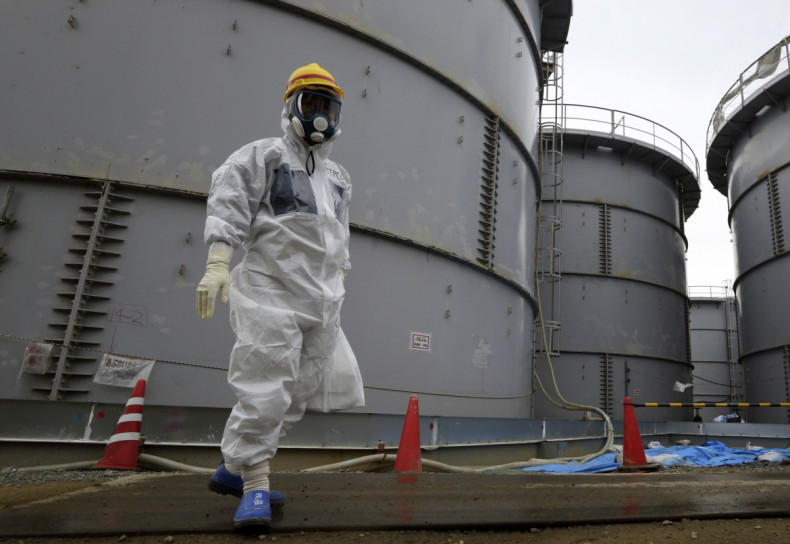 Japanese authorities have confirmed that a worker at the Fukushima nuclear plant has contracted cancer as a consequence of radiation exposure in the aftermath of the 2011 atomic disaster. The Ministry of Health, Labour and Welfare said one of the 44,000 workers who were deployed at the Fukushima Daiichi as part of a massive clean-up effort after the triple reactor meltdown has developed leukaemia.
The unnamed man from Kitakyushu, southern Japan, was in his late 30s when the earthquake and tsunami struck and is now reported to be 41. He worked at the power station between 2012 and 2013 has since been diagnosed with acute myelogenous leukaemia.
For the first time since the nuclear accident, authorities have acknowledged the disease was directly related to his job at the plant and the ministry has approved him for workers compensation. According to the Asahi Shimbun daily, over a three-month period in 2012 the worker's cumulative radiation exposure dose reached 16 mSv, well above the 1.71 mSv per month limit set at the site.
Tokyo Electric Power Co (Tepco) says workers average exposure has been steadily declining since the meltdown and in August was at 0.37mSv. On its website, the company says the safety of those involved in the decommissioning operation is its "highest priority" and it will continue its effort "to reduce the exposure dose as much as possible".
The development came as a separate study related a higher than normal rate of thyroid cancer in children living in the area to the nuclear accident.
Meanwhile local authorities have been overseeing and promoting the slow return of the area back to normal. In September the small town of Naraha became the first of seven municipalities in the Fukushima Prefecture, to allow residents back without limitations, lifting an evacuation order imposed after the earthquake.
Salmon fishing on the Kidogawa river was similarly resumed for the first time on 19 October, days after dried peaches and sake wine from the region were served to visitors at a global food fair in Italy, to banish the ghost of radioactivity and persuade the public that local foodstuff is now safe.