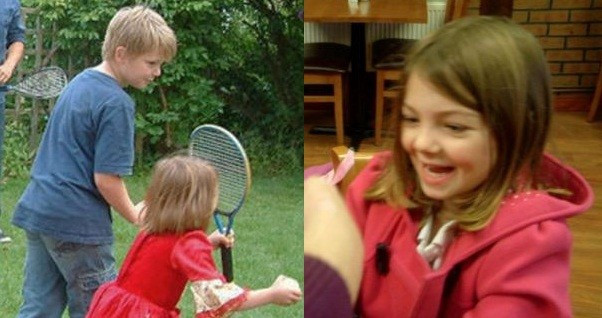 Tributes have been paid to three children after their bodies were found along with their dead father in woods in Shropshire.
Ceri Fuller, 35, his son Sam, 12, and daughters, Rebecca, eight, and Charlotte, seven, were found dead in woodland on Pontesbury Hill.
It is thought Mr Fuller stabbed his three children before leaping to his death off a cliff in what police are describing as a "tragic family incident".
They confirmed that a knife was found nearby and will be sent away for forensics.
A murder inquiry is under way, but police have said they are not looking for anyone else in their investigation.
A candlelit vigil was held at St John's C of E primary school in Coleford, which the two girls attended. Tributes have begun pouring in.
Jan Wagstaff, headteacher at St John's, said: "'Rebecca and Charlotte were absolutely delightful children and a pleasure to have in school.
"Sam was also a pupil here before he moved on to Lakers. He was a lot of fun and always had a ready smile. They will all be very sadly missed.
"Our thoughts and prayers are with their family."
The headteacher of Lakers, Alison Elliott, said: "We are desperately sad to hear the family are having to face such a dreadful situation."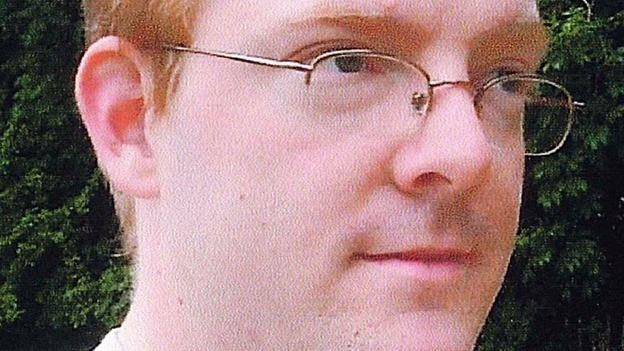 A neighbour, whose child went to school with Charlotte, told 5 News: "Charlotte was in my daughter's class at St John's. She was just a beautiful little girl. [They were) such characters.
"Sam would often come round and play with my son and so would Charlotte who was in my daughter's class.
"She just had an angelic face, such a little angel."
Police were looking for Mr Fuller and his three children after he was reported missing on 12 July. His red Land Rover was discovered on Monday at Pontesbury Hill, near Shrewsbury, - 75 miles from the family home in Coleford, Gloucestershire.
Det Chief Insp Neil Jamieson said the four bodies were found "within 30 or 40 yards of each other".
He added: "We are conducting a murder investigation and at this stage we are not looking for anyone else in connection with this incident.
"Although the investigation is in its early stages, it appears to be a tragic family situation."