The future of 4G: How EE is using drones, satellites and lighthouses to connect the UK
EE wants to speed up mobile network repairs by delivering equipment using drones to fly beyond the line of sight.
UK mobile operator EE is calling on the UK government to grant it a licence to trial drones flying beyond the line of sight, in order to help it provide better 4G mobile coverage in rural parts of the country to solve a myriad of technical, environmental and logistical problems.
"We want to show the UK government that we can test out drones in a safe way in the highlands of Scotland on a corridor of coverage called the 'Drone Way', where we put meshed small cells that can talk to each other on lighthouses on the coast to improve coverage," EE's Director of Radio Access Network Mansoor Hanif told IBTimes UK.
"We're looking to see if we could design a drone to deliver spare parts for fixed networks and mobile networks in order to improve coastal service for the islanders. This could impact people's lives, because if something goes wrong with a base station, to repair it we have to book delivery [of spare parts] on the ferry, which could take a week or two, and if the ferry is delayed, you don't get any delivery."
The issue however is that at present, the UK Civil Aviation Authority is not permitting any commercial drone flights that are beyond the line of sight. This is in the interests of safety, but it makes it very difficult to make a viable business case to use drones, as the maximum distance that the unmanned aerial vehicle (UAV) can travel from the pilot is 500m.
However, in July the UK government granted Amazon an exemption that enables the online retail giant to test out drone package deliveries in rural and suburban areas, and EE feels that its use case is just as important.
"They're not used to mobile operators coming to them. The government has given a beyond line-of-sight licence to Amazon, so we think we should be allowed a fair shot too. We think we have a fantastic use case, the danger to the public is absolutely zero as the drones are flying over the sea, and the Scottish government is very keen. We think the UK government should support us," stressed Hanif.
Weather balloons and satellites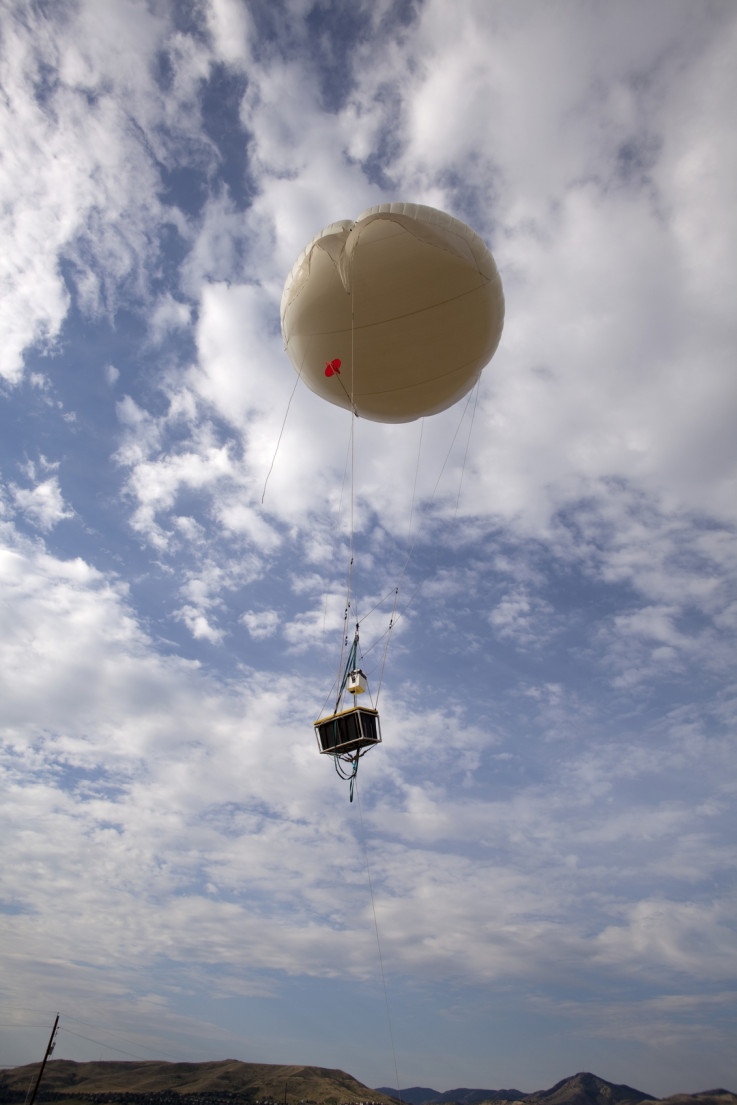 EE is currently developing a type of balloon-kite hybrid prototype to provide airborne 4G coverage in an emergency (picture for illustration only)
iStock
EE's current trials feature drones armed with Nokia small cells deployed on a temporary basis in the sky to offer improved 4G coverage in an emergency – but this is not the only way that it seeks to improve 4G coverage in the country.
The mobile operator currently covers 67% of the UK with 4G mobile data, which it says is able to reach 97% of the population, but it recognises that people travel much further than where they live, and is therefore seeking to improve coverage across the whole British Isles.
To this end, EE is currently developing "air masts", which can be drones, or weather balloons bearing small cells which are part-kite in order to help them stay airborne. The operator hopes to test out a prototype of the weather balloon-kite hybrid over the coming months in the hope they can be used in the same temporary way as drones.
The operator is also looking into using satellites to provide 4G mobile backhaul, and thinks it has found a solution to latency problems on voice calls.
"A lot of people say if you're using a geostationary satellite, you won't be able to get good voice calls on Voice over LTE (VoLTE) as the initial delay for the signal to go up to the satellite and back down again is 480 milliseconds (about half a second)," said Hanif.
"You can't change the laws of physics but you can bend the laws. You can change the way the packets are sent; you can change the way the protocol works; you can adapt it to the satellite link. The delay is there, but it's not impacting the quality of the call. We've no plans to launch any satellites, but today we're using the Avanti satellites."
While EE's needs cannot be entirely met by satellites today, it is looking toward the next generation of satellites which are now being launched, because satellites in Medium Earth Orbit (MEO) are much closer to the Earth than geostationary satellites – located 65,000km above the planet.
"The problem is that these satellites move relative to the sky, which makes it more difficult to build a network, but because they're much closer to the earth, the latency is lower and the throughput could be better," Hanif said.
Changing how networks work until 5G is ready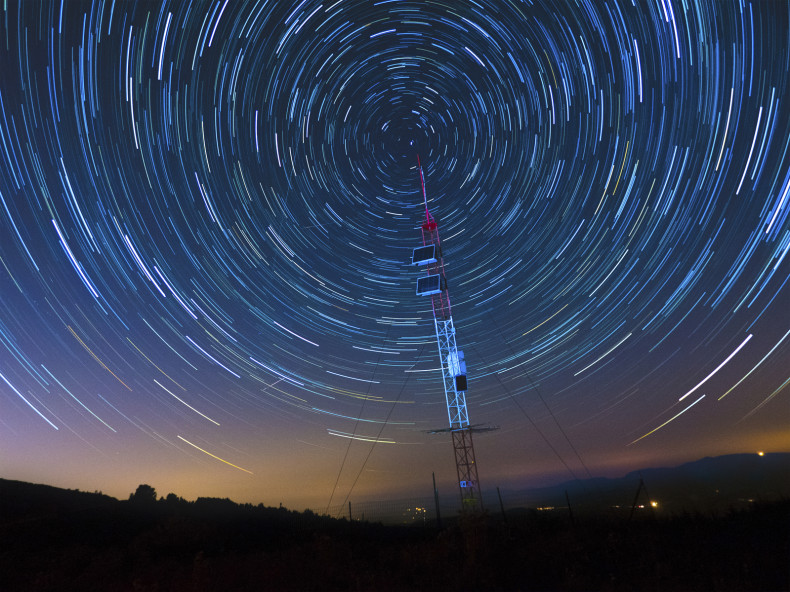 But EE's experiments with emerging technology won't only be benefiting itself – in early November, the mobile operator will head to Silicon Valley to present the results of its work in Scotland at Facebook's Telecoms Infrastructure Project (TIP).
The TIP will be the first time that telecoms operators across the world have joined forces with technologists and major internet service players, such as Facebook, in order to solve communications problems across the world – proving that both sides now realise they need each other in order to keep their industries flourishing.
"Our CEO has made it very clear he wants us to expand coverage into areas we wouldn't cover before. We know we need to do something different from now until 2020 [before we transition to 5G] to change how networks provide coverage because people demand more," stressed Hanif.
"Every single day we're rolling out base stations in remote areas, but it can be improved. We're seeing how we can close the gap between 4G in London and the Orkneys. it was three and a half years between when we first turned on the 4G base stations in London to when we turned them on in the Orkneys, and we want to cut this down to less than a year for 5G."