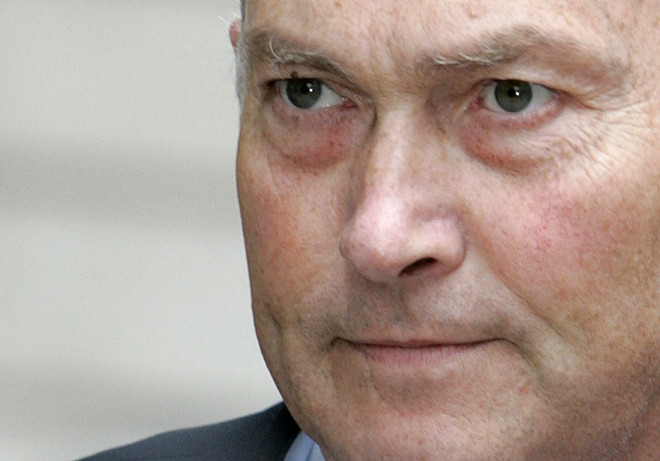 Richard Scudamore, the Premier League Chief Executive, is to face a special meeting of the FA on Tuesday 20 May.
The hearing has been convened by Heather Rabbatts, the Football Association's independent board member. She has issued a statement saying Scudamore should consider his position in light of "growing evidence of a closed culture of sexism" at the Premier League.
Scudamore's former personal assistant Rani Abraham exposed sexist emails written by the chief executive containing jokes about "big-titted broads", "gash" when referring to women, and "female irrationality".
Abraham told the Sunday Mirror she decided to turn whistleblower because she felt "humiliated, belittled and disgusted" by messages sent between Scudamore and his business associates.
"Scudamore has a huge amount of influence and is paid a vast sum of money and has behaved wrongly.
"Having witnessed that I felt I had a duty to speak out. If I didn't then I'd somehow be condoning his behaviour – just like the other people who saw those messages.
"I've worked for big organisations like Vodafone and Orange previously and never seen anything like this."
Abraham first saw the sexist emails when a member of staff asked her to find contact details for lawyer Nick West.
"I was told to have a look through Richard's emails as it would probably be in one of them.
"By putting Nicholas West in the search subject all these emails came up. The first one was where they talked about the 'graphite shaft.' I took it to mean male genitalia."
Scudamore offered an apology, calling it "an error of judgment". The FA refused to take action, saying it could not charge Scudamore with bringing the game into disrepute as it was a private matter.
However, the backlash continued with comments from FA chairman Greg Dyke: "We consider the content of the emails to be totally inappropriate."
The row refused to disappear as prominent leaders in football have waded in. Edward Lord, of the FA's Inclusion Advisory Board, said: "I am personally appalled by some of the attitudes expressed in those emails. If I was a woman, I would not feel welcomed or accepted in the world of football, when the man who is arguably English football's most powerful leader has expressed these attitudes."