London's Oxford Street is shuffling towards a smarter future with plans to install electricity-generating pavement tiles that produce power every time they are stepped on.
The digital flooring comes from UK company Pavegen, which specialises in custom power paving for renewable energy solutions. Its new V3 floor tile generates five watts each time it's stepped on, and this can be used to power anything from lighting to nearby advertising.
The triangular shape of the innovative floor tile is an updated design from its previous 2009 square-shape and promises to generate over 200 times more power as no matter where you step it will harvest energy, whereas before you need to step in its centre.
It works by using the weight of an individual to depress the tile, which rotates generators located in each corner of the tile to produce energy through electromagnetic induction.
With Oxford Street seeing some of the highest levels of footfall in the UK, that should equate to a sizeable amount of power produced each day.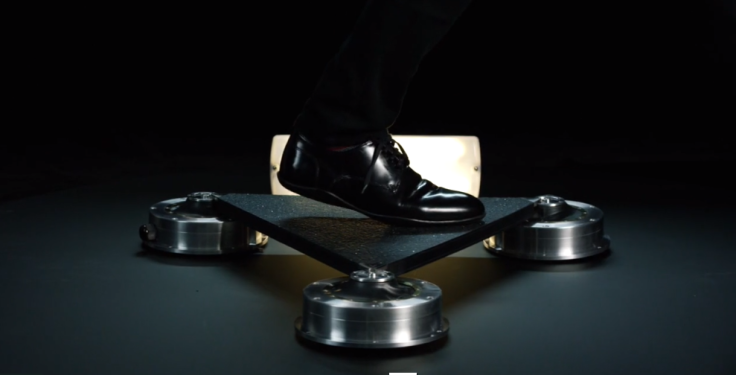 What can it be used for?
According to Pavegen, sauntering shoppers can help power energy-efficient LED lighting or even create an on-demand path of lighting that illuminates as you walk. Its website claims this could help improve safety and power signage in public spaces. Another use could see foot traffic become a creative way of powering advertising billboards.
But it's not only generating power that Pavegen's future flooring could be used for. Marketing folk could be in for a treat as the tiles are able to capture data to predict footfall peak times, map out consumer behaviour and movement, or directly communicate with smartphones.
Pavegen CEO and founder Laurence Kemball-Cook said: "This is the biggest moment in Pavegen's history. We've created a product that can reshape the way people move in our cities, and with current digitisation our ability to connect physical and digital worlds through a single footstep places us at the forefront of the footfall energy-harvesting market."
Unsurprisingly, Pavegen has targeted Westfield shopping centre in London as its first installation, with Washington DC's Dupont Circle and Oxford Street to follow. Installations of Pavegen's previous-generation of power floor tile can be found in airports, train stations and public spaces.