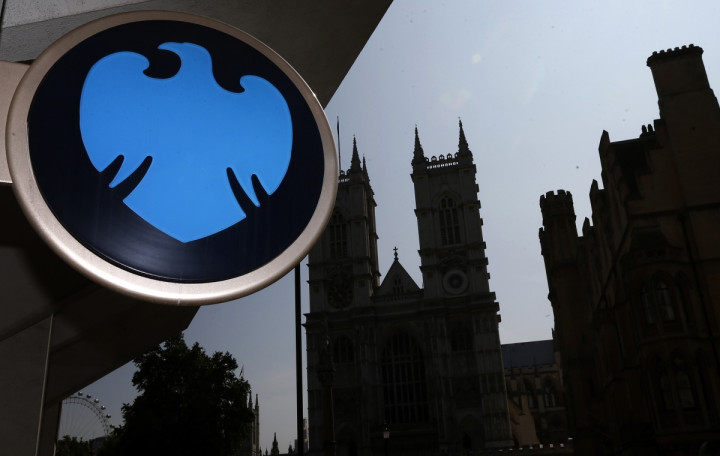 Barclays has set aside £500m to deal with a raft of investigations into allegations that traders at the bank had sought to manipulate the currency market.
In the bank's third quarter results statement, Barclays said the half a billion pounds was "relating to ongoing investigations" into currency trading.
The daily $5tn (£3tn, €3.9tn) currency market is the largest in the financial system and is pegged to the value of funds, derivatives and products.
Morningstar estimates that $3.6tn in funds, including pension and savings accounts, track global indexes.
FX rates are calculated and compiled by using data from a variety of submitted provisions on a number of platforms, such as ThomsonReuters.
It is then calculated by WM, a unit of State Street, to form WM/ThomsonReuters at 1600 GMT daily.
Barclays, as well as a dozen global banks, are under investigation by US and UK authorities over FX rigging allegations.
Despite the massive provision, Barclays reported a rise in pre-tax profits for first nine months of 2014, with £3.72bn (€4.72, $5.9bn) in the third quarter, compared with £2.85bn made a year earlier.
While investment banking profits were dubbed "disappointing" by Barclays CEO Antony Jenkins, major cost cutting measures and a reduction in bad loans helped the bank rake in billions of pounds.
Jenkins has pledged to cut 19,000 jobs by 2016, with more than 9,000 to go in the UK.
"Trader behaviour has moved from 'buying on dips' to 'short-selling into rallies'," said Marc Kimsey, senior trader at Accendo Markets.
"Whilst traders acknowledge the better-than-expected bottom line, share price appreciation is likely to be somewhat anchored in light of further provisions for misconduct and, more importantly, capital adequacy concerns which could result in the sale of assets, cutting the dividend or dare we speculate, a rights issue in order to raise cash.
"MBI International Holdings $10bn lawsuit, made public in New York yesterday, threatens to wipe out a year's profit if successful leading to more reasons to sell than buy in the short term.