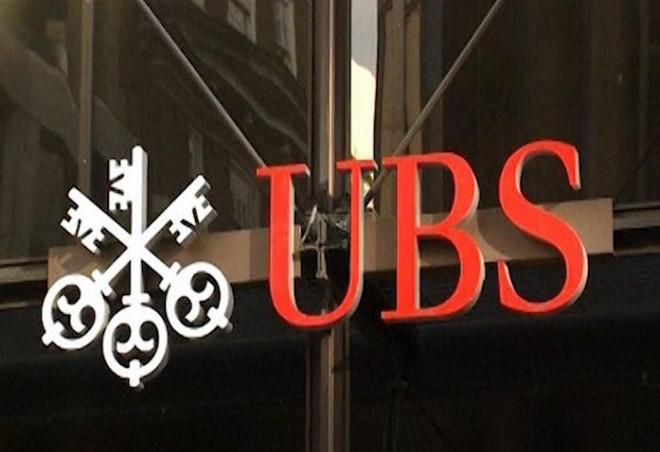 Swiss bank UBS said it will pay $545m (£350m, €486m) in combined fines over US probes related to the rigging of currency markets and the London interbank offered rate (Libor).
The bank said in a statement it has approved entering into resolutions with the US Department of Justice (DOJ), the US Federal Reserve (Fed) and the Connecticut Department of Banking (CT DOB) in their investigations of the global foreign exchange (FX) markets.
In November 2014, UBS entered into resolutions with the Swiss Financial Market Supervisory Authority, UK Financial Conduct Authority and the US Commodity Futures Trading Commission.
The bank said it will pay a penalty of $342m to the Fed and has agreed to undertake remedial measures, in connection with its "unsafe and unsound business practices" relating to the foreign exchange business.
The bank has not been criminally charged for the FX matter, and would not face any charges from the Justice Department, as it first reported potential misconduct in foreign exchange markets to the department.
However, the bank agreed to plead guilty to one count of wire fraud for conduct in the Libor matter, pay a $203m fine and accept a three-year term of probation. The Justice Department has earlier voided a non-prosecution agreement with UBS.
As per the deal reached in December 2012 to resolve investigation into the manipulation of Libor, the US agreed not to prosecute UBS, while the bank promised not to commit crimes for two years.
UBS noted that it is fully provisioned for these resolutions, and the fines would not have any financial impact on its second quarter results.
"The conduct of a small number of employees was unacceptable and we have taken appropriate disciplinary actions. We made significant investments to strengthen our control framework and compliance programs," said UBS chairman Axel Weber and Group CEO Sergio Ermotti.
"We self-detected this matter and reported it to the US Department of Justice and other authorities. Our actions demonstrate our determination to pursue a policy of zero tolerance for misconduct and a desire to promote the right culture in our industry."
UBS's announcement comes as five major banks are expected to receive a combined fine of more than $5bn along with criminal charges due to their involvement in the rigging of foreign exchange rates.