Gabon opposition fails to unite around President Ali Bongo's political dialogue
Prominent opposition leader Casimir Oye Mba is against peer Jean Ping's refusal to agree to dialogue.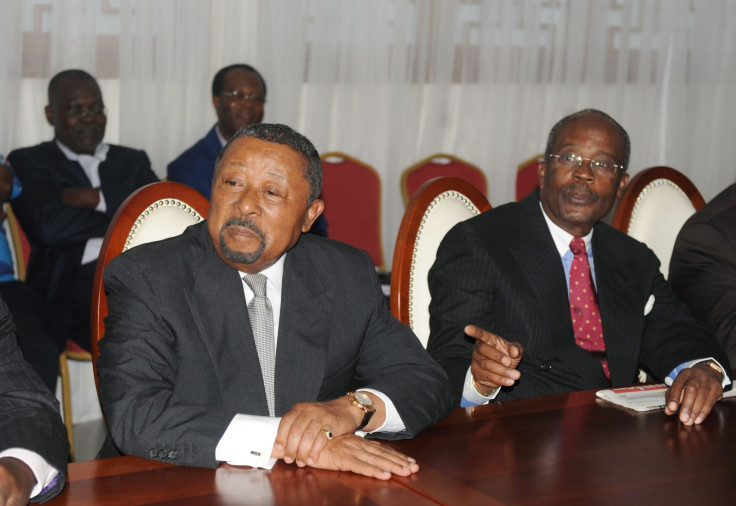 Gabon's opposition is appearing increasingly divided over whether to answer the call for dialogue launched by President Ali Bongo Ondimba in order to end the political stalemate following the West African nation's recent contested elections.
While opposition leader Jean Ping, who claims he was cheated of victory during the recent elections, last week doubled down on his refusal to answer the call for dialogue. Former minister and unsuccessful opposition candidate Casimir Oye Mba is not ruling out participating in the talks ahead of the upcoming parliamentary elections.
"When we have finished our dialogue, and the supporters of Ali Bongo will have carried out talks on their side, we will have to try to cross-reference our thoughts and see what we can draw from them," Oye Mba told RFI. The politician gave his support to Ping during the controversial August elections.
Oye Mba served various ministerial roles: after a stint as prime minister between 1990 and 1994, he remained in the government as minister of state for foreign affairs (1994-1999), minister of state for planning (1999-2007) and minister of state for mines and oil (2007-2009). The politician withdrew his candidacy on election day in 2009 over violence fears.
Oye Mba's new stance comes amid increasing divisions within the nation's opposition, which is failing to find an agreement with regards to Bongo's dialogue.
The Démocratie Nouvelle party led by René Ndemezo'o Obian, Ping's campaign director, last month agreed to hold talks with Bongo.
"We are in an unprecedented post-election crisis," Ndemezo'o Obiang's spokesman, Jonathan Ntoutoume, told RFI. "The only credible way out of the impasse is for political actors on both sides to talk to each other in order to see what is wrong with the electoral process in Gabon."
A few days later, opposition heavyweight the Union Nationale party, which supported Ping, rejected the call to attend. The party's president, Zacharie Myboto, explained his decision by saying that the dialogue would "legitimise" Bongo's "stolen victory".
Ping, who has also repeatedly said he refuses to dialogue with Bongo – whose election legitimacy he has called for the Gabonese to "massively reject" – said he would "never get on with Ali". Because he considers himself to be the president-elect, Ping has said he must work for reconciliation and intends to set up an "inclusive dialogue" under his own auspices.
Gabon confirmed three people had been killed and 195 injured – 67 from security forces – following clashes in the capital as citizens took to the streets last week to call for the 27 August poll result to be overruled. In a conflicting report, the AFP news agency said that seven had been killed, including a police officer, and 1,000 arrested.
© Copyright IBTimes 2023. All rights reserved.