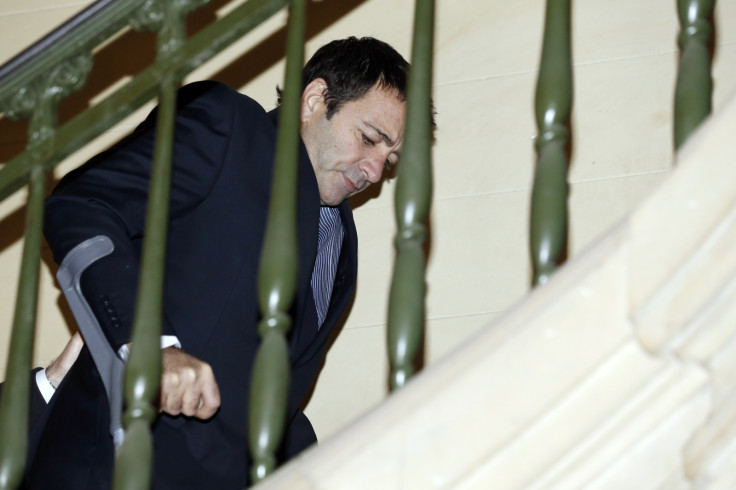 A British businessman who has gone on trial for murdering his millionaire girlfriend, has claimed he remembers nothing at all about her death.
Ian Griffin, 45, appeared at the Criminal Court of Paris charged with killing Kinga Legg, 36, a Polish woman who made a fortune exporting tomatoes and was found dead in a bathtub at a plush £1,000-a-night hotel in the French capital.
Griffin and Legg had a stormy relationship, with her reporting to friends numerous physical attacks by him. One text message she sent to a friend featured the line "in case I die." In 2008, police attended the couple's £3m Surrey mansion after she allegedly attacked him with a knife.
Legg was found dead in the bathroom of the Hotel Bristol by police in 2009. She had 90 bruises on her body and had apparently been punched and struck with a hat stand. Earlier that evening the couple were spotted arguing at a restaurant and staff at the hotel reported Griffin later purchased a bottle of wine before going up to his room.
Her family raised the alarm after not hearing from her. Griffin had left a 'Do not disturb' sign on the hotel room door.
Following Legg's death in 2009, Griffin fled to Britain - where he was later found living in a tent in a field in Cheshire. Griffin appeared at the hearing on crutches for a neurological problem, and was accompanied by his girlfriend Tracey Baker, whom he was seeing while with Legg.
Griffin denied murdering Legg. His lawyer Francis Triboulet told Le Monde: "He has no recollection of what happened. This loss of memory can be explained by a large consumption of alcohol combined with a period of coming off benzodiazepines – sleeping pills – of which he was a huge consumer."
Griffin made his fortune with a string of gadget shops and tanning salons before going bankrupt. Prosecutors claimed he was trying to evade responsibility for killing Legg. "He was perfectly rational and lucid enough to organise his escape," they argued.
The trial continues.