Samsung's Galaxy Ace 3, which features a 4in screen, is now up for pre-order in the UK.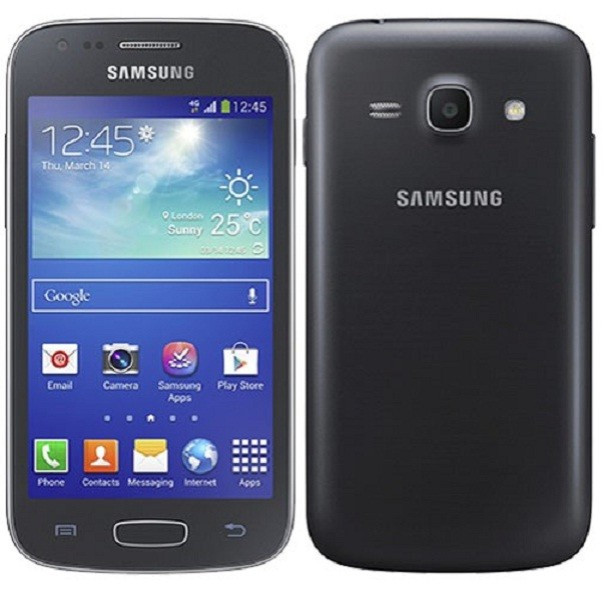 Following on from Samsung's official announcement, online retailer Clove has confirmed it will be offering the Galaxy Ace 3 when it comes to the UK. Prospective buyers can place a pre-order for the new handset.
Clove is taking pre-orders for the SIM-free 8GB version of the Ace 3 at a suggested retail price of £239.99 including VAT. As of now, the black model of the device is on pre-order but the retailer has promised that the device will be available in both colour variants: metallic black and pure white.
As for the release, the retailer notes that the first stock of the Ace 3 is expected in early September.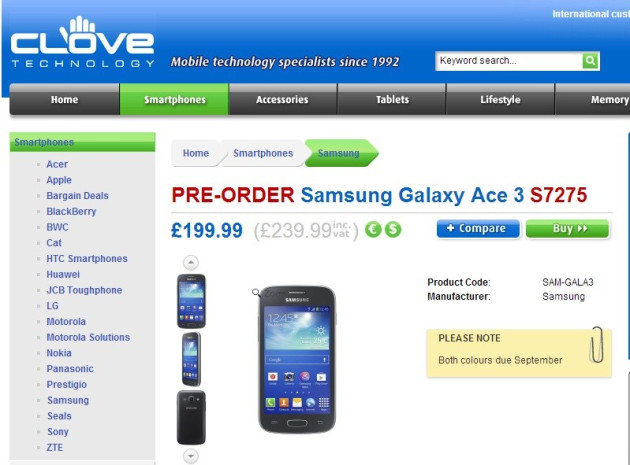 Carphone Warehouse, UK's largest independent mobile phone retailer, has also listed the device on its website. The retailer failed to mention price deals but notes the Ace 3 will be available sometime this month. Customers can register for updates.
Meanwhile, Handtec has also confirmed pre-order, with a note that stocks are expected soon. The retailer will offer the Ace 3 in both colour variants and these can be pre-ordered for £257.99 including VAT. Other retailers in the country have yet to reveal price deals.
Announced on 10 June, the Ace 3 runs Android 4.2 Jelly Bean out of the box. It is equipped with a dual-core processor clocked at 1GHz. It has a five megapixel rear-facing camera and a VGA quality front camera. The handset uses a battery of 1,500mAh. Additionally, it combines several features such as S Translator, S Travel, Smart Stay, S Voice and Easy Mode. In terms of connectivity, it will be available in two different versions, 3G and LTE.