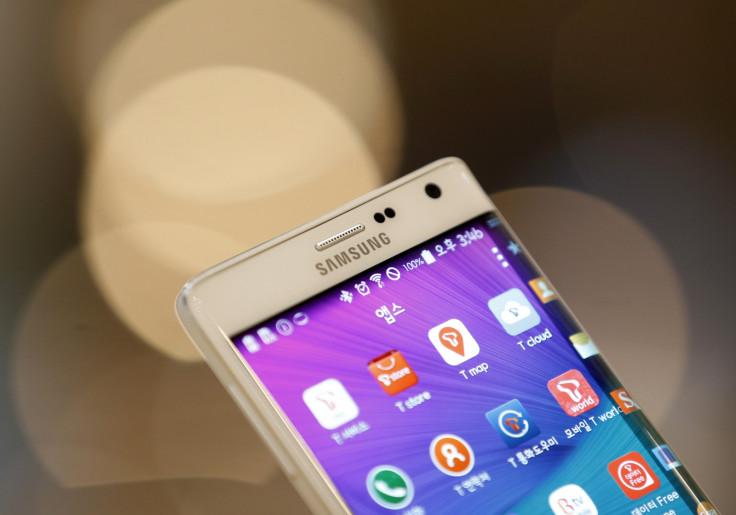 Samsung's next-gen smartwatch, the first round face smartwatch, called "Gear A" would be launched alongside the company's new Galaxy Note at this year's IFA event, the leading trade show for consumer electronics and home appliances, suggests a new disclosure.
The reason attributed for the delay of the smartwatch, codenamed Orbis, is to ensure the maker can follow proper timing with the product launch and to give the market time to settle down with the Apple Watch, which has managed to grab quite some attention of consumers, reports Sammobile.
Samsung usually introduces the smartwatches alongside the flagships, so there is a good chance the Gear A would be launched along with the Note 5.
Galaxy Note 5 and its variants
Sammobile has further unearthed some details about the new Note from its sources who said that Samsung might release only one variant of the Galaxy Note 5, which could sport a 2K or, 4K Super AMOLED flat-screen.
It would use an Exynos 7422 chipset, expected to be the company's first ever all-in-one solution (ePoP), as it bundles CPU, GPU, RAM, storage and modem into a single chip.
The Galaxy Alpha with metal framing had a similar solution, but combined with RAM and storage in a single package.
An Exynos 7430 powered Note 5 is undergoing testing. But this chip is said to be just an engineering sample and there is no plan as of now for a consumer release.
Samsung is said to be working on different prototypes display for this model, a few offering 2K resolution and some with 4K. However, it remains unclear which would be included in the final version.
Project Zen
Samsung is also planning to replace last year's Galaxy Note Edge with a device internally known as "Project Zen". Like what Samsung did with the Galaxy Note 4 and Note Edge, Project Zen will just be a curved variant of Note 5. But its hardware configuration will not be completely of high-end range.
The sources add that Project Zen is expected to feature a 5.4in-5.5in Super AMOLED dual-edge curved screen. A hexa-core Snapdragon 808 processor, a 16 megapixel rear camera with OIS and an eight megapixel front-facing camera are among the other noteworthy hardware features.