Samsung's second flagship smartphone of the year, Galaxy Note 3, will reportedly use both Exynos 5420 and Snapdragon 800, depending on the market where it will go on sale.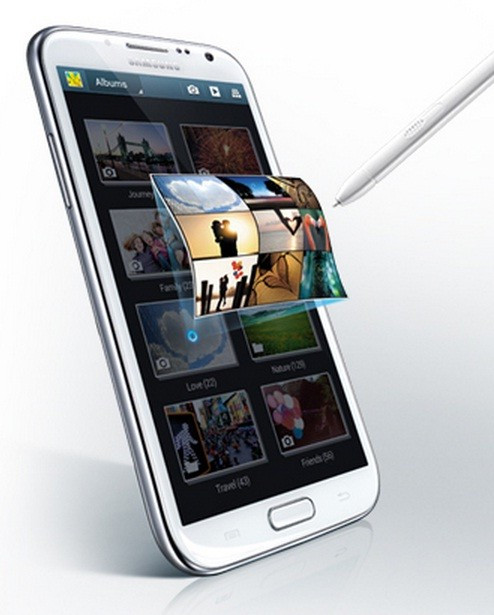 There have been rumours for quite a long time that the upcoming Galaxy Note may either use the Exynos 5420 chip featuring an octa-core processor or Snapdragon 800 featuring quad-core. Now, Sammobile, after speaking to unnamed insiders, reveals the complete list of counties receiving Exynos 5420 and Snapdragon 800 processor.
The Note 3 will reportedly come in two variants in terms of connectivity; 3G version bearing model number SM-N900 and the LTE version with model number SM-N9005.
The GPU and CPU details of Note 3 SM-N900 have recently leaked. According to the latest disclosure, the Note 3 LTE SM-N9005 will use Snapdragon 800 (MSM8974) featuring a quad-core processor, with each core running at clock speeds up to 2.3GHz, while paired with Adreno 330 graphics unit. Besides, the 3G version of Note 3 SM-N900 is believed to feature 3GB LPDDR3 RAM.
Insiders also claim that if a country is receiving both processors, then it is a decision based on the marketing plans of Samsung. Hence, if there are LTE networks in a certain country then Samsung will first start with the LTE variant (Snapdragon 800).
Below are the names of countries receiving either Exynos 5420 or Snapdragon 800.
Galaxy Note 3 (3G) SM-N900
CPU- Exynos 5420 octa-core
GPU-ARM Mali-T628 MP6
RAM- 3GB LPDDR3
Countries: Afghanistan, Algeria, Bangladesh, Egypt, France, Germany, Honk Kong, India, Indonesia, Iran, Iraq, Israel, Italy, Kazakhstan, Kenya, Malaysia, Mauritania, Morocco, Nepal, Nigeria, Pakistan, Poland, Russia, Saudi Arabia, Singapore, South Africa, Sri Lanka, Taiwan, Thailand, Tunisia, Turkey, Ukraine, United Arab Emirates, United Kingdom, Uzbekistan, Vietnam
Galaxy Note 3 LTE SM-N9005
CPU- Snapdragon 800 MSM8974
GPU- Adreno 330
RAM- 3GB LPDDR3
Countries: Australia, Austria, Baltic, Belgium/Luxemburg, Bosnia and Herzegovina, Bulgaria, Croatia, Cyprus, Czech Republic, France, Germany, Greece, Hong Kong, Hungary, Ireland, Italy, Japan, Luxembourg, Malaysia, Netherlands, New Zealand, Nordic countries, Norway, Open Austria, Papua New Guinea, Philippines, Poland, Portugal, Romania, Saudi Arabia, Serbia, Singapore, Slovakia, Slovenia, South Africa, South East Europe, Spain, Sweden, Switzerland, USA, United Kingdom
Galaxy Note 3 DUOS SM-N9002
CPU- Exynos 5420 octa-core
GPU- ARM Mali-T628 MP6
RAM- 3GB LPDDR3
Country- China
Update: Galaxy Note 3 to have LCD screen and 8MP camera in price-sensitive markets