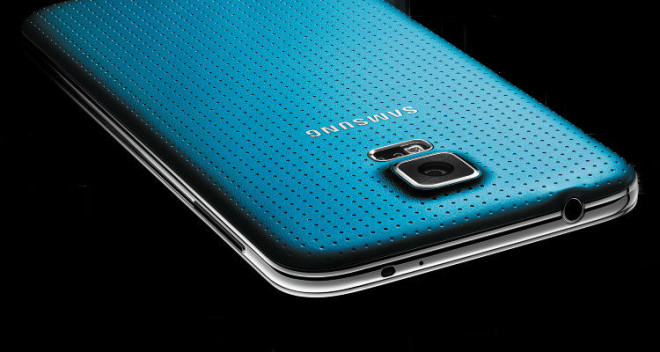 The Galaxy S5 Active codenamed SM-G870 (as previously confirmed by @evleaks) has been constantly stealing the spotlight as innumerable rumours and leaks pertaining to its hardware specifications are making waves on the internet.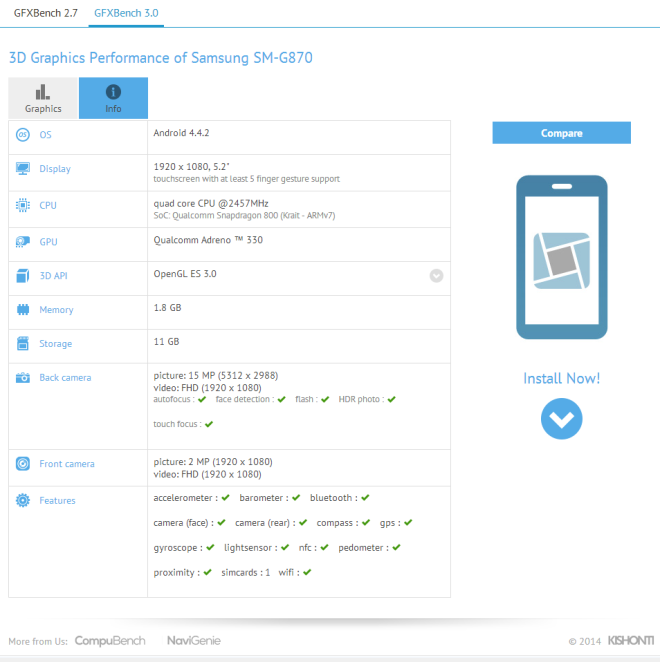 The latest leak via GFXBench further confirms its hardware specifications including 5.2in full HD (1920 x 1080) display, Snapdragon 800 processor @2457MHz, Qualcomm Adreno 330 GPU and 16 megapixel (MP) camera (shown as 15MP in the report) as detailed in a recent benchmark report on the website.
According to Webtrek, the reported specs for the S5 Active seem to be a bit off mark or incorrect as the benchmark shows that the handset clocks 2.5GHz while running a Snapdragon 800. Besides, the benchmark results indicate the Galaxy S5 Active SM-G870 is ranked above the HTC One M8 and Galaxy S5.
Given the above contradiction, Webtrek suggests that the specs in the report are largely inaccurate and the processor should actually be the Snapdragon 801, especially considering its graphics benchmark results with GFXBench 3.0.
Check out the graphics benchmark results for GFXBench 3.0 in the screenshot below: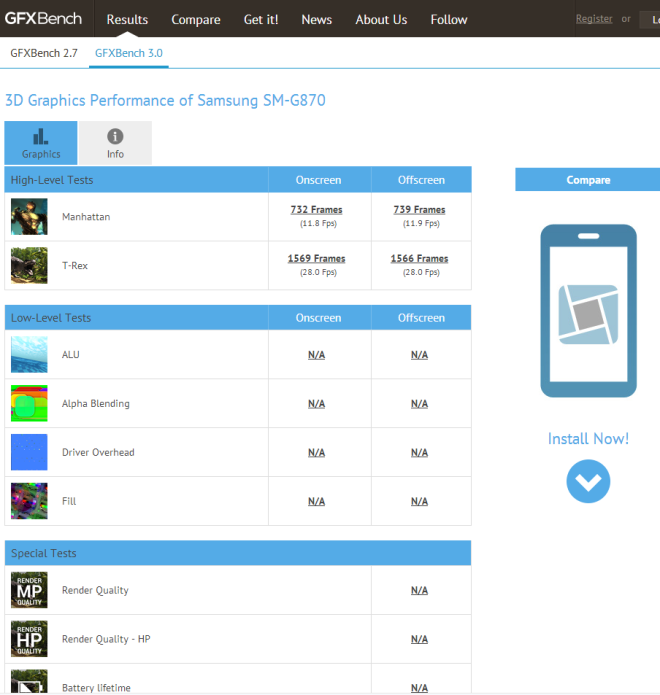 As Webtrek reports, there is some discrepancy with the specifications of the rear camera which shows 15MP with a resolution of 5312 x 2988 pixels. This pixel count (resolution) is actually an equivalent of a 16MP camera resolution. Hence it is deduced that the reported camera should actually have a 16MP sensor and not a 15MP.
The other specifications of the alleged Galaxy S5 Active shown in the leaked benchmark report include 2GB of RAM, 2MP front-facing camera, 16GB of storage with 11GB of user available memory and run Android 4.4.2 KitKat out of the box.
With the leaked specs of the Galaxy S5 Active SM-G870 largely mirroring the ones already on the original Galaxy S5, it strengthens the belief that Samsung could be developing a more rugged handset with higher level of water and dust-resistance.
Not to mention, the S5 Active recently received the FCC certification in the US and hence its official announcement seems imminent, though there is no word on its exact release date.