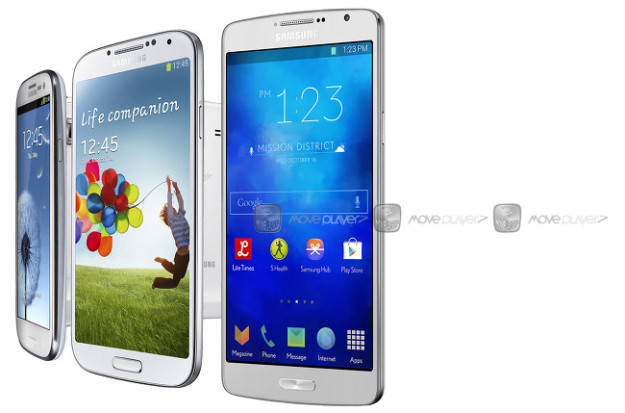 Freshly leaked details of upcoming Samsung devices have surfaced online. A company insider involved in the development of Kids mode has shared some interesting information with GSMArena about the upcoming Galaxy S5 Prime G906 flagship, the Galaxy S5 mini compact and a second generation Samsung Galaxy Mega handset (previously known as Samsung Galaxy S5 Neo).
Though it is still uncertain if the reported high-end flagship phone from Samsung would be called "Galaxy S5 Prime", the leaked details pertaining to the display size of the handset are significant as they are consistent with earlier rumours suggesting the development of a bigger 5.2in QHD resolution (2560 x 1440) display for the forthcoming Samsung flagship handset.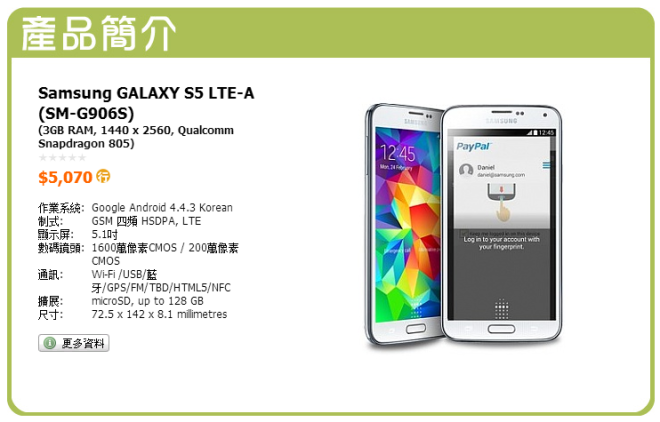 The reported Galaxy S5 Prime with model number SM-G906 is codenamed KQ or Lentis, while its LTE variant SM-G906S has been spotted in a pricing database in Hong Kong along with its key specification details.
The complete list of specifications for the Galaxy S5 Prime LTE-A (SM-G906S) includes: Snapdragon 805 processor, 3GB RAM, a QHD display (2560 x 1440) and a 16 megapixel camera. The phone was reportedly seen running Android 4.4.3, according to the leaked screenshot from the Hong Kong website.
Given the model name "Galaxy S5 Prime LTE-A" and the fact that QHD displays are expensive to produce, it is likely to be a limited edition initial release for Samsung's home country, Korea.

In related news, Samsung's another upcoming handset, Galaxy Mega codenamed K Mega (Vasta) with model number SM-G750 (aka Galaxy S5 Neo), is expected to feature a 6in display with support for 720p resolution.
It is ascertained that the SM-G750 is actually a second generation Mega device which was earlier expected to be a downscaled version of the Galaxy S5.
In addition, the Galaxy S5 mini G800 codenamed K Mini (Atlantic) is said to ship with a 4.5in screen supporting 720p resolution.