Galaxy S8: Users in South Korea complain about display panel showing reddish tint
Samsung has said it is not quality issue, but customers whose phones show a red hue can exchange their devices.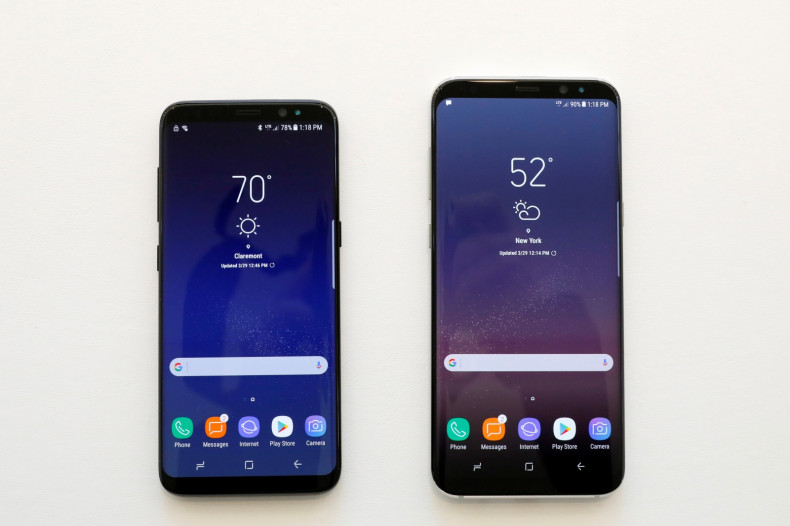 Samsung's latest flagship, the Galaxy S8, has already begun facing customers' ire in its home country South Korea, with some claiming that their display panels have a reddish tint that does not get fixed by colour correction.
The Galaxy S8 and S8 Plus are yet to reach most parts of the world, but Korean customers who pre-ordered the devices, have already started to receive them. Some of these customers took to online forums to report that their new Galaxy S8's display panel was showing a visible reddish tint that did not improve even after correcting colour display settings. It is not known how many of these phones were the S8 and how many were S8 Plus.
A Galaxy S8 user facing the issue said, "After I read articles that there are many reddish panels, I checked mine. I was also unlucky. Should I change it?" "Can you please check mine, whether this is too red or not?" The customer posted his device's photo to see if he was facing the same issue as others.
Samsung has, however, denied the devices have quality issues. "It is not a quality problem and it can be adjusted with the phone itself. If the colour still appears to be reddish, customers can change it at the service center," the company told the Korea Herald.
Samsung is heavily banking on the success of the Galaxy S8 series after its disastrous episode with the Galaxy Note 7 last year. Several consumers who ordered the phones are already upset about the company's decision to keep Bixby's voice commands dormant for a while.
What is causing the red tint?
Industry experts, however, told the Korean publication that issues with colour balance of organic light-emitting diode (OLED) panels might be causing the red tint on display panel.
While LCD panels use three sub pixels -- red, green, blue -- the OLED panel for Galaxy S8 uses two sub pixels -- red green and blue green. This poses the risk of having a colour balance issue. In this case Samsung may have developed deep red OLEDs to strengthen the red colour, leading to the unnatural tint.
Although Samsung says this issue is not one to worry about, more responses regarding the handsets will be available after consumers in other countries receive the Galaxy S8 and S8 Plus.