Galaxy Tab S2: Samsung unveils thinnest and lightest tablets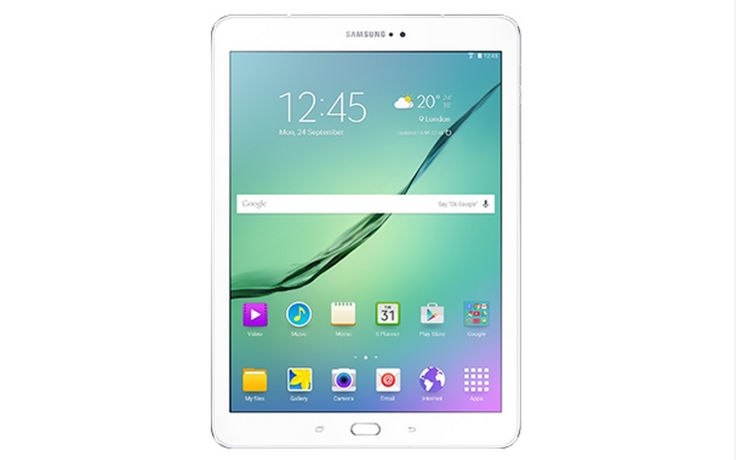 Samsung has unveiled the Galaxy Tab S2 series of tablets comprising the Galaxy Tab S2 8.0 and Galaxy Tab S2 9.7 slates, which are claimed to be the South Korean company's lightest and thinnest yet.
Galaxy Tab S2 Specs:
Android 5.0 (Lollipop)
8in/9.7in display (2048 x 1536)
1.9GHz quad-core and 1.3GHz quad-core CPUs
8 MP rear camera
2.1 MP front camera
3GB RAM
32/64GB internal storage
MicroSD card slot
4,000mAh/5870mAh battery
Both the tablets will be released in August but pricing details are yet available.
Samsung's 8in Galaxy Tab S2 measures 5.6mm in thickness and weighs 265g, whereas the 9.7in variant is slightly heavier at 389g but is still just 5.6mm thin. Both Galaxy Tab S2 tablets feature a fingerprint-scanner embedded in the home touch key.
Last year Samsung introduced its high end Galaxy Tab S tablet range as a direct competitor to Apple's iPad Air and iPad Mini. The iPad Air 2, which is seen by many as the best tablet on the market, measures 6.1mm and weighs in at 437g.
"The Galaxy Tab S2 is not only our thinnest and lightest tablet of its size ever, it also gives users quick, easy access to a wealth of superior viewing and productivity features," said JK Shin, CEO and President of IT & Mobile Division at Samsung Electronics. "We believe the Samsung Galaxy Tab S2 is the most complete personal visual device designed for consumers to carry and use anywhere."
The original tablets' selling point were there high resolution screens (2560 x 1600) and while the new tablets still have very high resolution displays, there are slightly lower.
Part of the productivity features will be the inclusion of Microsoft's Office app (PowerPoint, Excel and Word), with customers also getting access to 100GB of OneDrive storage for two years. To add to the appeal for those looking to use the new Galaxy Tab S range for work, they will also be compatible with Samsung's Book Cover Keyboard which aims to transform your tablet into a laptop.
The keyboard cover isn't however included with the new tablets and cost an additional £100.
By promoting the productivity of Galaxy Tab S2 range, Samsung is comparing its tablets not only to Apple's iPad but also the likes of Mcirosoft's Surface range
Thinness is obviously a theme for Samsung at the moment with the company last week unveiling the metal-clad Galaxy A8 smartphone, its slimmest ever smartphone. The Galaxy A8 is only 5.9mm thick, beating the Apple iPhone 6's 6.99mm and Samsung's own Galaxy S6, which comes in at 7.1mm.
The smartphone is currently available only in China and costs 3,199 Yuan (£330).
© Copyright IBTimes 2023. All rights reserved.