Apple and Samsung are currently in talks with the GSM Association (GSMA) to completely eradicate the physical SIM cards that we currently need to use with mobile phones.
At the moment, if you want to change from one mobile operator to another, such as if you fly to another country and don't want to use roaming, you have to physically remove the SIM card, keep it safe and insert a new one from another mobile operator.
Instead, Apple and Samsung are pushing for a new SIM standard that would enable an e-SIM card that is embedded directly within the device, that can then be reprogrammed immediately to work with mobile operators around the world that support the standard.
This would be somewhat similar to the Apple SIM touted by Apple since October 2014, which enables the latest iPads (iPad Air 2 or the iPad Mini 3 with Wi-Fi + Cellular) containing pre-installed SIM cards to automatically switch between networks. The service only currently works in the US and UK with a scant selection of operators.
A single open SIM standard
The GSMA have been developing this end-to-end remote SIM provisioning solution for some time and in Match at Mobile World Congress in Barcelona, Spain, several proof-of-concept demonstrations were available for visitors to look at.
It is hoped that the common specification for the new standard will be ready by early 2016.
"We announced in March that we are working with mobile network operators, mobile device manufacturers and SIM vendors to create a common and global specification for the remote over-the-air provisioning and management of connectivity to consumer devices," a GSMA spokesperson told IBTimes UK.
"The industry-wide initiative will allow consumers to activate the SIM embedded in a device, such as a tablet or wearable, with the mobile network operator of their choice. A common approach and consistent user experience will also help to grow the market by allowing consumer device manufacturers to build products that support global deployment."
The mobile operators who have so far expressed support for the new SIM standard include Vodafone, EE, Telefónica (parent company of O2), and Hutchison Whampoa (parent company of Three) in the UK, as well as AT&T, Deutsche Telekom, Etisalat, KDDI, NTT DOCOMO, Orange, Ooredoo, TeliaSonera, Telstra and Turkcell.
The many benefits of e-SIM technology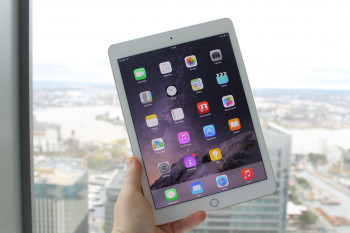 Mobile operators around the world have been very keen to get onboard with the new SIM standard, as it will mean a much simpler user experience for customers, and they won't have to wait for device manufacturers to make a model of a new phone that works with their specific SIM cards.
Thorsten Müller, SVP Core Telco Products at Deutsche Telekom said: "What we want to achieve with eSIM is simplicity and convenience for our end customers. Adding a device to my personal data plan will become as simple as scanning a barcode."
But having one unified SIM standard with an embedded e-SIM in each device also opens up a lot of opportunities for Machine-to-Machine (M2M), the technology that makes Internet of Things smart connected devices and the Smart Cities concept possible.
M2M enables connected devices to connect to a network and relay information wirelessly about temperature, location, light, speed and altitude. The data is collected by smart sensors in the device, which is then sent to the network using SIM cards.
"Having pioneered embedded SIMs with Sony's PSP Vita and the Amazon Kindle, Vodafone is fully engaged in developing a single joint standard," said Patrick Chomet, Group Terminals Director, Vodafone Group.
"Embedded SIMs can give consumers new ways to connect to Vodafone's fast and reliable networks. It is important that the telecoms industry works together to offer a consistent customer experience across the globe."
Security must be worked out first though
However, although the mobile operators are keen to use the new SIM standard, their first priority is in ensuring their customers' privacy and security, a fact mentioned publicly by Orange, Telstra and AT&T, so e-SIM might not be ready for a while.
"SIM provisioning, online or remote, becomes a reality and we see the advantages, particularly in lowering the cost of distribution. In some jurisdictions, however, we expect security obligations, such as biometric identification, to slow down its introduction significantly, a challenge that the mobile industry has to overcome," said Ahmad Julfar, CEO, Etisalat Group.
The GSMA confirmed that nothing is yet set in stone: "The technical architecture has been agreed and the initiative has the backing of many mobile operators, device makers and SIM vendors, but we have not announced commitments by any specific device makers at this point."