The Game emoji keyboard: Rap answer to Kimoji features pole dancer, rude aubergine and El Chapo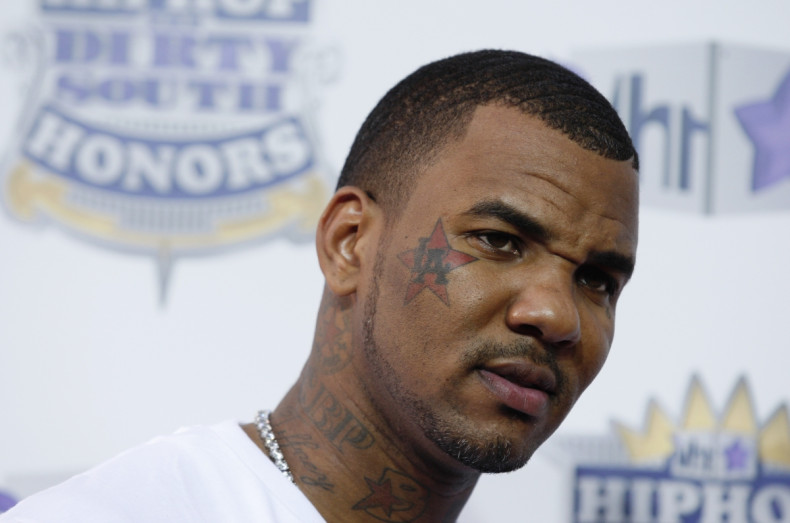 Kim Kardashian broke the Apple Store when she launched Kimoji in 2015, but she may have competition from The Game. Based on his personality and interests, the US rapper has unveiled his own emoji range featuring an array of interesting images such as a pole dancer, Mexican drug lord El Chapo and tributes to his hometown, Compton.
The Documentary 2 rapper has teamed up with Moji Keyboard for the collection, and hints that he may have approached other companies to sell the emojis but was turned down. The Game, real name Jayceon Terrell Taylor, told his Instagram followers: "They don't want me to have my own emOGi's," before posting pictures of his latest venture.
One of the symbols includes a man running away from the police officer, which The Game reveals is El Chapo on the run in reference to the drug lord escaping from prison, while others include caps with 'Compton' emblazoned on the front in tribute to his hometown, and a woman dancing on a pole. Also included is an aubergine morphed into the shape of a penis in reference to the infamous photo of the rapper in his boxers.
Fans will also be able to use the gun, hand signs, 'on fleek', 'thot', dogs having sex and The Game's album cover emojis, which can only be downloaded exclusively from the Moji Keyboard app. Whereas The Game's library can only be purchased through an existing app, reality star Kardashian launched her own Kimoji app entirely. According to Forbes, Kimoji was being downloaded an estimated 9,000 times a millisecond at the peak of its popularity within its first week of sales.
Aside from his latest business venture, The Game, 36, is busy performing on his European tour, which heads to the UK in February. He is to play in London, Oxford, Birmingham, Newcastle and Bristol.