Taiki Waititi and Jemaine Clement's brilliant What We Do In The Shadows is officially getting a sequel, and not only that, it has got one hell of a title too. Speaking with Crave Online, Flight Of The Conchords' Waititi revealed the duo's planned follow-up will be entitled We're Wolves, elaborating that it stands for "We are wolves" as well as "Werewolves".
While the first film was not a huge commercial success, given its unique nature – it only grossed $6.9m (£4.8m) at the worldwide box office – it has since become a cult hit in its own right. The horror-inspired mockumentary follows vampires Viago (Waititi), Deacon and Vladislav (Clement) as they struggle to adjust to modern life.
Seeing everything as a mundane, the threesome constantly moan about everyday things such as paying rent, doing chores, trying to get into nightclubs and putting an end to flatmate conflicts. On top of all that, they also find themselves hilariously tackling the usual bloodsucker problems such as avoiding the sun, dressing appropriately for the times and finding a bite to eat.
Those who have seen the film will know the trio of vampires had a number of hilarious run-in's with a pack of werewolves, scenes in which many of the picture's memorable one-liners were said. Who could forget the swearwolves debacle when the group reprimanded their fellow wolf for cursing in an argument?
So it will be great to see more of the two types of creatures mix in the follow-up film; that is if the vamps even star. We're Wolves could very well be more spin-off than sequel as no details about the plot are known yet.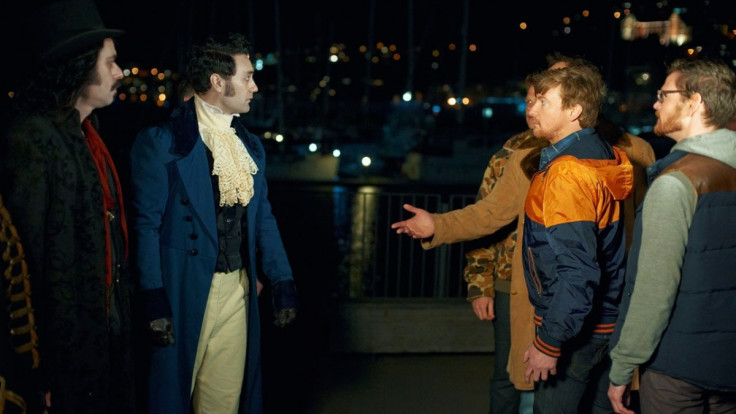 As for when we'll see We're Wolves, it is unlikely to be in the immediate future. Waititi and Clement are in the process of crafting the story, however the former is busy promoting his latest comedy Hunt For The Wilderpeople at the Sundance Film Festival in Utah and after that, it is hammer time for the New Zealand-born film-maker.
His next project will be directing the likes of Chris Hemsworth, Mark Ruffalo and a rumoured Cate Blanchett in Marvel's upcoming sequel Thor: Ragnarok, which is already slotted for a 3 November 2017 release.
For more entertainment news follow A-List on Twitter @Alistinsider