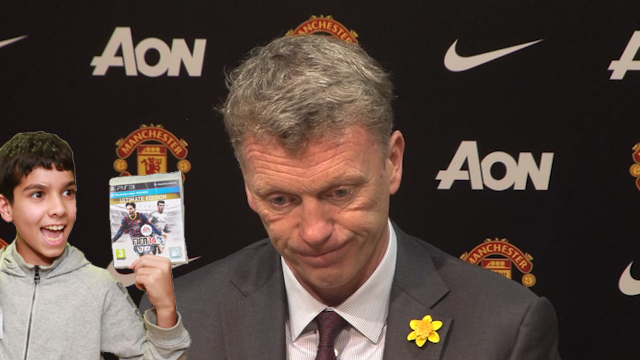 High street retailer GAME is offering saddened football fans the chance to trade in the season tickets they may have wished they never bought for a copy of a hit football video game.
Manchester United, West Brom and Cardiff City season ticket holders can trade in their ticket for either FIFA 14, Pro Evolution Soccer 2014 or Football Manager 2014.
Valid from 5pm this Saturday (29 March) it offers United fans the chance to get something from David Moyes's disastrous first season in charge of last season's champions. In March United lost 3-0 at home to bitter rivals Liverpool and Manchester City.
West Brom and Cardiff on the other hand are two of the Premier Leagues' relegation prospects, and face off in a crucial game this weekend.
GAME spokesperson Stephen Lynn said: "In the same night Fellaini can be sold to Coventry and Vincent Tan's controversial red Cardiff home kit reset to traditional blue. No wonder so many fans turn to football games for entertainment and escape on a Saturday night."
"If you're in shellshock from a long season of humiliating defeats, terrible transfers and interfering owners then this is the chance to restart it. Instead you can go home with a game, sack your manager, sign Ronaldo and see your team walk out at Wembley or the San Siro to win a trophy."
When the offer begins most clubs will have just six games remaining this season, but the value of the ticket will still be far more than the price of any of the three games. The offer will run until an unspecified number of season tickets have been traded in.
Just how many football fans take up the offer will certainly be interesting, but then again, anyone who does can't really be considered a football fan at all, can they?