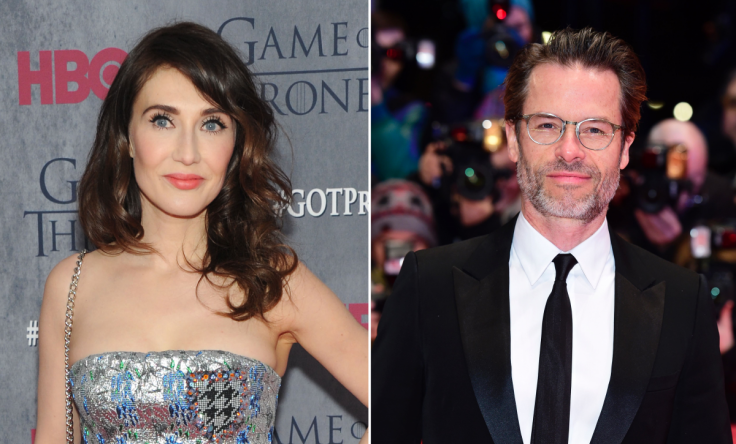 The last time Carice van Houten was pregnant, it was in season two of Game Of Thrones, in which she plays the red priestess Melisandre. And while that didn't turn out too well, the actress is now celebrating having become pregnant in real life.
The Dutch actress is expecting her first child with actor Guy Pearce. Her representative confirmed the news with a statement saying, "Carice and Guy are thrilled to be expecting their first child."
Van Houten added a bit of humour to the news by referencing her character's childbirth scene on the show. "Yes. It's true. Let the shadow baby jokes begin," she wrote on an Instagram post of a split-screen photo of her and Pearce. The 39-year-old posted a similar message on Twitter, "Ok. I'm ready for your shadow baby jokes."
The 48-year-old and van Houten have never officially confirmed their relationship but the two have been spotted together on a number of occasions. In 2015, they also acted together on the film Brimstone.
The Australian actor who played bad guy Aldrich Killian in Iron Man 3, had split from wife of 18 years, Kate Mestitz, in October 2015. The couple never had children and when asked about the same, Pearce told The Guardian in 2007, "I'd be on and off. I think they need more consistent affection than I would be able to give."
It looks like his views have changed now. The actor posted a message on Twitter saying, "Nothing like the prospect of a shadow-baby to change your mind about becoming a Father!!"
Van Houten recently acted in the film Race, which follows the story of track star Jesse Owens' historic wins in the 1936 Berlin Olympics. Pearce is currently working on Australian TV series Jack Irish and will portray F Scott Fitzgerald in the upcoming film, Genius.