Game Of Thrones composer will create the score for Gears Of War 4
Publisher Microsoft said Djawadi's music 'adds an amazing dimension to the experience'.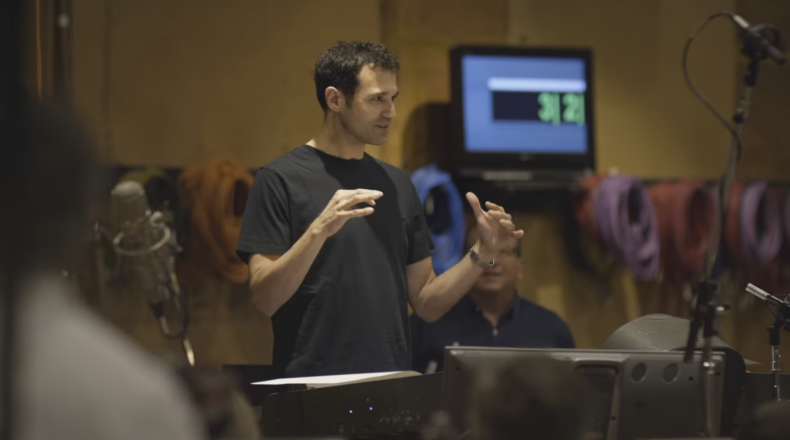 Grammy- and Emmy-nominated German-Iranian composer Ramin Djawadi, best known for his work in the hit HBO series Game Of Thrones, is crafting the musical score for The Coalition's upcoming third-person shooter Gears Of War 4. Announced in a post on Friday (26 August) accompanied by a behind-the-scenes video of the maestro at work, publisher Microsoft says Djawadi's music "adds an amazing dimension to the experience".
"Each Gears Of War score has been an unforgettable experience, and Gears Of War 4 features one that will take that experience even further," the Coalition's director of community Adam Fletcher wrote. "Ramin's compositions mixed with the sounds of the iconic lancers, gnashers and voices of the franchise, take the game to a whole new level."

Working to make the Gears 4 score "very different" from that of the wildly popular fantasy series, Djawadi said he added his own touch to the game's soundtrack while still staying true to the long-running Gears series.
"Obviously, I wanted to make it very different from 'Game Of Thrones,'" Djawadi told the Associated Press. "Whenever I approach a new project, I want to make sure I'm setting up a new sound — even through we're still using a lot of orchestra and percussion.
"I certainly wanted to stay in the direction fans know, but at the same time, I wanted to bring my own style to it. I wanted to stay in that world."
Describing the Gears 4 score as "emotional and orchestral with synth elements," Djawadi notes that the Gears 4 musical score also pushes "the emotional undertones" of Gears with strings. He added that Gears 4's Coalition of Ordered Governments (COG) faction will feature an electronic-style orchestral sound while the new Swarm enemies will have a much "darker" feel, creating a "nice contrast between the two."
The score will also feature some unique acoustic instruments collected during his travels as well, Djawadi said.
"There's very few franchises that have the range of emotions that you have in a Gears game," studio director Rod Fergusson explains in the video. "To get all of that out of the game, you need to have somebody who can deliver that musically."
Given Djawadi's diverse body of work, from Iron Man and Pacific Rim to Warcraft and Game Of Thrones, Fergusson says the renowned composer was an "obvious choice."
"These are all larger-than-life scores and I'm excited that he's doing it now for us," he said.
Gears Of War 4 is slated for release on 11 October for Xbox One and PC.