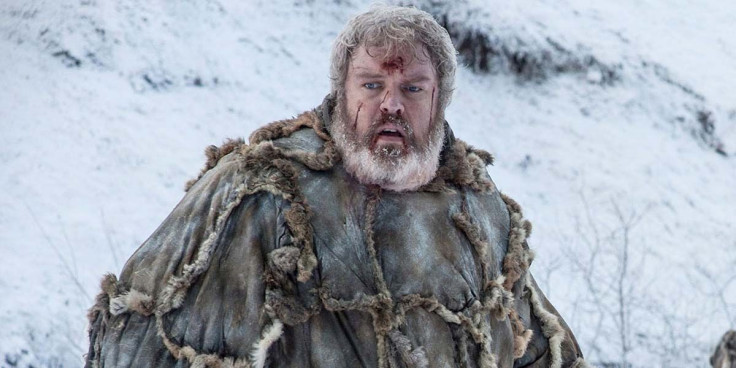 Game Of Thrones season 6 aired one of the most heartbreaking episodes of all time with episode 7 where fans not only learnt Hodor's backstory but also saw how he sacrificed his life to save Bran Stark from the wights and White Walkers. The death of the beloved character has left fans feeling anguished.
But a glimpse from the San Diego Comic-Con will cheer everyone, as Hodor actor Kristian Nairn was seen doing something interesting after holding the door until death in GoT. TMZ has released a video showing the Northern Irish actor as a DJ during the Nylon After-Con party on Thursday night (21 July). As reported by the website, the crowd was "feeling" the music as the actor hopped inside the DJ booth.
Ever since the meaning of the name of Bran's over-sized protector was revealed, the word 'Hodor' seems to be on everyone's lips. Nairn thinks the emotional reaction of fans to the sad ending of his character is "overwhelming".
"I was in L.A. a few days ago at the hotel and all their doorsteps said Hodor on them. I went, 'Really'?" he told The Time during the SDCC.
In a separate interview, Isaac Hempstead Wright (Bran) called his character's actions selfish, which causes trauma and death to the kind-hearted Hodor.
"It's so sad. We learned Hodor really is this vulnerable soul, who had such potential to live a happy life. First, through [Bran's] selfish actions, going to the White Walker vision in the first place, I've screwed him over. He didn't pick up that he should get out of the dream. And then Hodor sacrifices himself. He's been through all this and he's still having to do this," he told Entertainment Weekly.