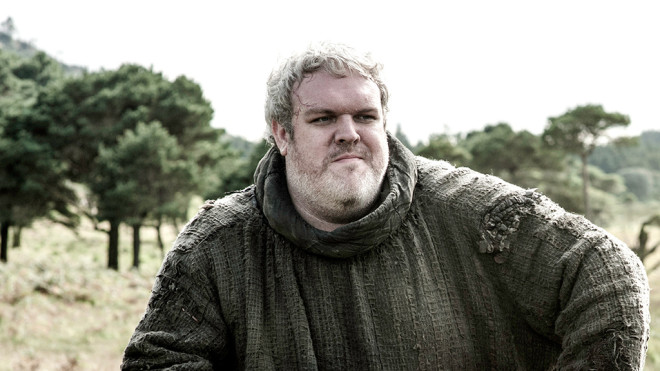 Actor Kristian Nairn, who plays Hodor on hit fantasy TV series Game of Thrones, has come out as gay.
The 38-year-old Northern Irish actor did so in an interview with Game of Thrones fansite WinterIsComing.net, who questioned him about the attention his character receives in the gay community.
"Well, in all honesty, when you talk about 'the gay community,' you are talking about my community," he said with a laugh.
Nairn then said the fan support was a "privilege" before revealing he had been waiting for the right opportunity to reveal his sexuality in an interview.
"I've never hidden my sexuality from anyone, my whole life in fact," he said. "I've been waiting for someone to ask about it in an interview, cos it's not something you just blurt out. I've tried to lead the questions a few times, to no avail!
"It's a very small part of who I am on the whole, but nonetheless, in this day and age, it's important to stand up and be counted."
An enormous, imposing man who is loyal to the Stark family, Hodor only ever says his own name – a quirk which has afforded the character a dedicated fanbase.
Game of Thrones returns for its fourth season on 6 April in the US and on the UK's Sky Atlantic the day after. A new trailer for the series has just been released below:
HODOR!