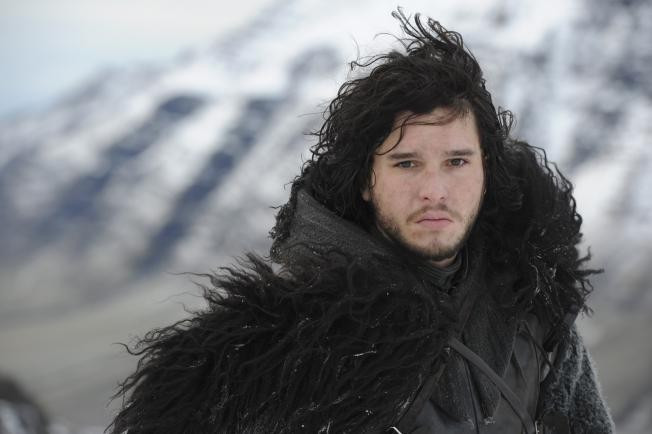 Fearing that he might become miserable, Game of Thrones star Kit Harington has said he would never method act as character Jon Snow, and he doesn't recommend staying in character to any of his co-stars either.
Speaking to news.com.au, the future star of 3D special effects epic Pompeii spoke of his differences with his beloved character in the HBO fantasy drama: "I am quite independent in my life so I do think I share that with Jon Snow."
"He's not a character that I feel like I have to stay in this constant state of angst with all the time. If I stayed as Jon Snow for six months I think I'd probably be very miserable. No one should do method acting with this show!
"I don't go very method acting with Jon. I have a template for who he is and I go back to it each year and I fit into that kind of role. But it's amazing to be part of something like this, and to be returning to a character you love every year,"
He also spoke of his experiences filming the show, which is shot mostly in rural Ireland and Iceland.
"It's a lovely thing that we have with Thrones," says Harington. "There's very little studio work, there's very little interiors. If we're outside, we're actually outside in Iceland. If we're cold, we're very, very cold! And that gives a sense of realism to the whole thing that I think is very important."
"Getting into the wilderness really does help, being out in the elements."
Game of Thrones returns on 6 April in the US airing in the UK the following night on Sky Atlantic.